The Lady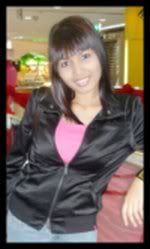 ♥Zura is the name♥
♥22-Dec-1987♥
♥A Wife & A Mummy♥


Her Love Ones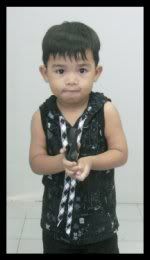 ♥Muhd Aniq Nufael♥
♥Born on 23/06/06♥
♥Son whom she loves dearly♥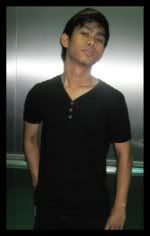 ♥Muhd Adam Firdaus♥
♥Blissfully married on 15/09/05♥
♥Hubby whom she is devoted to♥


Speak, don't bark.
Her Daily Reads
Friday, April 23, 2010 4:03 PM
HAPPY 3 YEARS 10 MONTHS BABY!

2 more months before u turn 4. FOUR lei!! So freakin fast! I haven had enuf of u yet. Dun grow up too fast can......... =(

Monday, April 12, 2010 4:09 PM
My weekend was a blast! Mainly becoz I get to spent it my e loved ones. F&N outin planned by Fiqah since a month back. Votes on Ice Skating or WWW & finally decided on e 1st one. Kallang Leisure Park was our meet up point. 1st tym for some of them thus e excitement. My 1st fall ever which was damn hilarious. LOL!

Next up went to arcade. All kids in us unleashed but heck we had a great tym in there! Ended with an empty stomach for us all therefore off to Simpang Bedok for dinner. I guess our table was e noisiest, thnx to e guys for making endless jokes. Overall, we had a great tym yesterday. Its purely quality tym spent with much love. =)


Tuesday, April 6, 2010 2:15 PM



So as most of u would have known, me & family went for a short vacation to KL over the long weekend. We left at 6am on Friday & decided to went via Tuas checkpoint, which is a good choice as I heard the jam at Woodlands was atrocious! We managed to clear custom in just 30mins. Drove all e wae to Pagoh before stopping for breakfast cum lunch. After filling our tummy we started e journey to KL, stopping just 3 times for toilet breaks. We managed to reached KL at 12pm, thanks to Aya for driving at 160km/hr. LOL!

We got abit lost looking for our Hotel. Asked ard & finally managed to find it an hr later. Check in at 1pm & everyone took a quick rest from e long journey earlier. By 3pm we decided to drove down to Times Square. E 1st thing we did when we arrived was to head down to Cosmo Theme Park! Haha. We accompanied Lil' boi to take his rides before leavin him with PILs & we adults tried e rides. The topgun was a killer sia! Much more scary then the Roller-Coaster. Haha. We spent abt 2hrs in there. Phew~

Had dinner at 1 of e restaurant before startin on our shopping spree. Didnt shop much though as we were all quite shagged. By 8pluz we were already on our wae back to hotel, with Lil' boi already K.O. Haha. We turned in early on e 1st nyt, saving our energy for e 2nd Day. Hehh.



Day 2, woke up at 9am & went for our breakfast. After eatin went back to our room to wait for Aya to get ready before goin out at 1pm. We decided to take a ride on e hotel van to Petaling Street. Oh btw, while waiting for e van we witnessed a robbery right in front of e hotel. Damn madness sia! Pity e indon lady. Can u imagine, such ting happening in e daylight. I wonder what happened during nyt tym. Tsk!

Anywae, upon reachin Petaling we shopped for a whole 2 hrs before havin our lunch nearby & continue shopping at Central Market. Wanted to shop more at Masjid India but cuden find e place. Furthermore it was so freakin hot thus we gave up & went back to hotel. While e rest had a quick nap me, hubby & lil' boi went down to e pool for a swim. Didnt stayed long though coz it was freakin cold! Haha. Went up an hr later, got dressed & we left for dinner. Decided on Kampong Bahru for seafood as recommended by e hotel staff. Really nice, cheap also!

After dinner cabbed down to Sungei Wang for last shopping spree till 10pm before callin it a nyt. Next day same ting, woke up at 9am, went for breakfast & back to our room to pack before checking out at 11am. It was a long journey home, finally reached Spore at 6pm. Overall it was not bad, but I must sae Im not too satisfied with e shopping. Therefore have decided to go back to KL in July! Weeeeeeeee~


Thursday, April 1, 2010 2:02 PM
Finally it's Thursday, the dae I've been waiting for. Y? Coz it's e last day of the week & tomorrow's a PH! To add on to this, I'll b goin to KL for the long weekend!

BUTTTTTTTTTTTTTTTTTTTTTTTTT!!!!!!!

The sucky thing is, Im not feeling to well. Ive been havin dry cough since e last 2 days & todae my temp seems to b goin up & down. Its so0o0o frustrating! I cant afford to fall sick, hell no! I dun wana spoil this holiday mood. So, as advised by Fiqah I've pop down 2 panadol cold relief to prevent e fever from attacking me. As for tonyt, gonna go gulp down any cough syrup I can find at home. Yes, Im that desperate to get well! Pfffft.

Few more hrs to go. Everyone let's put on e seatbelt & enjoy e weekend!!! =)

(ps: I still haven pack a single damn ting! Hopefully I dont miss out anitin as Im kinda forgetful!)