The Lady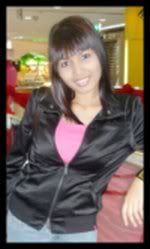 ♥Zura is the name♥
♥22-Dec-1987♥
♥A Wife & A Mummy♥


Her Love Ones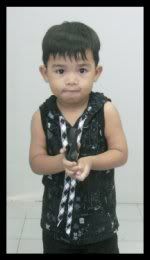 ♥Muhd Aniq Nufael♥
♥Born on 23/06/06♥
♥Son whom she loves dearly♥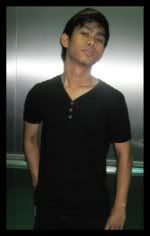 ♥Muhd Adam Firdaus♥
♥Blissfully married on 15/09/05♥
♥Hubby whom she is devoted to♥


Speak, don't bark.
Her Daily Reads
Tuesday, February 23, 2010 3:24 PM
HAPPY 3 YEARS 8 MONTHS PRECIOUS!

My boy here, eversince he started sch, everyday wifout fail when I get home he'll sing new songs he learnt. Even some in chinese! Hehe. Super cute I tell u. Looks like he's enjoying sch very much, glad to noe abt that. Though his teacher did comment that he's quite hyper. Guess I forgot to tell his teacher that? Hehe. Nevertheless, despite his hyperness, I noe he's keen in learnin. Well which kids can really sit still, u tell me?

To be honest, there's been quite a few times he keep sayin he wants a brother/sister. But then agn, idk if he knows what he's talkin abt or is it just influence from others! Haha. Well of coz, I would love to have a 2nd one. I find that now would be the best time since he's already turnin 5 next yr. Still, there's alot of points to consider. Besides, having a kid is not like havin a cat or dog ryt? LOL! We'll see, klau da rezeki tk ke mane.

For now, I wana fully concentrate on my 1 and only. To give him as much happiness as I could. I hope he appreciate e small little tings his parents are doing for him. N most importantly, for him to know we love him so so so much. =)

Monday, February 22, 2010 9:12 PM
My weekend was a blast!

A week ago our dear Fiqah planned for us to do a picnic, sumtin diff then e usual hangout. I was of coz, super excited when it comes to e beach. Hehe. Besides, a week ago I didnt get to go Sentosa coz of e rain thus this was to make up for it. Was hoping all could make it but a pity Ila & Faz had to werk. Well its ok, there's always another time ey? =)

E weather was being such a sweetheart yest, super bright & sunny (freakin hot too!). Hehe. It was drizzlin for a while at my place ard 2pluz & I was prayin so much it wuden start a heavy downpour, n thank God it didnt. Within half an hr it started to get sourching hot again, me like!

Since me & hubby arrived 1st we went to search for a spot n soon e rest arrived by 4pluz. Without wasting time we lay down our mats & everyone started eatin! Haha. Ohh, we were puzzled y it wazen crowded. Well, not that we would like that but u noe.. East Coast.. Sundae.. Usually it's always crowded. But of coz, we were glad it wazen. Hubby & Lil' boi was e 1st to dip in e pool. Initially Fandi & Awi didnt wana swim coz they didnt bring extra clothes but bcoz e sea was super temptin, they ended up swimmin with wat they're wearin. Hehe.

We gerls as usual, sat ard snapping here & there. Those 2 gerls ended up playin soccer. Sungguh burok.com! Haha. We did fly kite but only for a while before givin up. Since it was already 6pluz by then, we packed up, put e tings back to e car before goin for our activity: ROLLER BLADING!

Super fun, super syiok, super like! Haha. Really, we had so much fun. I wana do it agn!! After e 1hr session was up, we went for our dinner at Lagoon. But sadly, e choices of food were limited, very dissapointing sehh! But well, since we were all hungry we just ate watever there was. By 10pm it was tym to part ways.

Hopefully we'll have more of these outin. Ila & Faz, next outin must follow k?? Til we meet agn! =)


Thursday, February 18, 2010 12:48 PM
Hola ppl, Im back!! Suke tk? HAHA! Ok crap. Well I've promised to do a proper update ryt, so here I am. This gona be 1 hell of a long entry aitt, let me just warn u 1st. Hehe.

My long weekend was well spent indeed. On Friday after work as usual went for my dance prac. It was 1 hell of a nyt, I dono what got into Syfa that dae. Asek ketaweeeee je! Haha. Ok la, better then seeing her scream hor. *peace syfa*


[me love them gerls. *smile*]

Hubby came together with lil' boi & awie to fetched me & yaya for our bowling date @ Cdans. A good thing we had made booking earlier in e day, it was damn packed lor! Before e game started awie was so confident he said, "ok sape kala belanje eh." We were like, okkkkk. In e end, he lost! That part very funny lor. Tu la, confident lagi. Hehehehehe. Anywae after e game we initially tot of goin to geylang for durian session. But since all of us, me & yaya esp, were freaking hungry we decided for supper instead @ Rasa Istimewa.




I was all excited for Sat coz we had planned to go Ice Skating! Well I've never been there before mah, so jakon abit la. Hehe. We reached ard 4pm, just nice for 2hrs session since it closed at 6pm on that day. Though it's our 1st time but hey, I must say we did quite well. Lil' boi had so much fun he didnt wana leave! Hehe.




Right after Ice Skating we rushed back home to take e car before rushing down to Beach Road for dinner with my bro & GF. Janji kul 630pm, org tu sampai kul 730pm! Bingetttt je. Haha. Both me & hubby were so damn hungry since we didnt had anything at all since mrn. Da mcm puase noh! It was so quiet there, so0o not Beach Road. Haha. The whole place were infested with only malays. Hehe.

After dinner we headed down to Mustafa Centre as hubby wana buy hair dye. Boy, what a mistake to go there. It was reallllliiiiii crowded sia. Aiyooo. Well aniwae, we spent less than 30mins there. Bought e tings needed & off we went to our next destination, which is Marina Barrage. It was a last min plan actualli since we had no ware to go. E moment we reached, lil' boi saw e water he got all excited & strip down to just his underwear before playing with e water. Hehe. We had fun snapping here & there as well till e water stopped at 1030pm.

Washed up lil' boi & we then went up to the rooftop, lay down mats & simply chilled enjoying the breeze. Just as we were abt to leave at 12am, e fireworks started. We had no idea at all abt it. No wonder there were many ppl. Chet. Since both Sid & Dee were werkin e next day, it was home sweet home for us.




On Sun was a lazy day for me. Idk y but I was simply too lazy to do anitin on that day. Since hubby was werkin I decided to go over SK to accompany my parents there since my sis & family were out. So ya, spent e time there watching TV till 10pm before making our way home.

We were supposed to go Sentosa on Monday but somehow e weather seems to be playing hide & seek therefore we cancelled e plan. Followed PIL go melawat & halfway it started rainin heavily. We then went for lunch @ Jurong before home sweet home. Hubby spent e afternoon sleeping while I entertained lil' boi. Later at nyt we went to Uncle Ringo Funfair at Esplanade which I got to know while bloghopping. Asked Sheeqah along since I knew hubby wouldnt take e rides with me. I took e Drop Zone & Top Gun, almost died taking e 2nd ride. Haha. Damn scary siaa! I was having headache already after that thus let lil' boi enjoyed e small rides before we left for supper at Woodlands.




On Tues was again, a stay home day for me. Spent e day doing spring cleaning, mcm nk raye pulak. Haha. Hubby was werking e afternoon shift anywae so ya, me just stay home lor. Besides e next day was back to werk so yeah, didnt wana tire myself out. But heck, I still slept late & was reali tired yesterday at werk. Haha. Oh btw, lil' boi had a CNY celebration in school yesterday & had to wear e chinese costume. My colleague was so nice to give me her nephew's costume since she said he wore only once. It was a bit big but hubby altered it & it fits just nice on lil' boi. Wana see my chinese boy??




Handsome rightttt??? Hehe. Aww now Im missing him already! Well2, gona go have my lunch now. I started this entry at 11am ok! Hahahahah! Ok now, sayonara!

Friday, February 12, 2010 5:04 PM
The long weekend is hereeee!

Do enjoy urself ppl. Those going overseas like bestie Yaya, have a safe trip! Most places might be close but that shouldnt stop us from having FUN!

I'll do a proper update once my holiday mood is over aitt? =)



HAPPY NEW YEAR!!

Thursday, February 4, 2010 5:17 PM



"


That was me in 2004, when I was just 17. Haha. Not much of a diff ey? Mayb coz of e bangs. But I realized Im more chubbier before, compared to now. Err not that I want to be chubby now of coz! That's e last ting I would ever hope for. But hubby prefers me that wae it seems, mayb so that he can pinch2 my cheeks. -____-

Anywaeeee, its Thursday yaw!! Haha. A very fast week indeed. Weekend in 2 days time, wondering what to do. No plans in mind yet. Hubby wun be werkin on both days so must make full use of it & go all out! haha. Ehh it's very hard for him not to be werkin on weekends ok. Pffft.

I brought this issue up in FB & just wana share it here as well. I've become a coke freak now, help!! I realized i've been drinkin more than 5 cans daily wifout fail. HOW LA LIKE THAT?! I noe its not healthy but I swear I did try to cut down on it but I just cant! Furthermore I very fussy when it comes to foods & drinks so ya, I would normally go for e usual. Any tips for me to stop? *sigh*

An hour more to go before knock off time. Tot of colouring my hair tonyt but e usual aunty I go to is not free tonyt. So yeah, will see how mayb over e weekend. Aitt now, till my next update. Toodles!