The Lady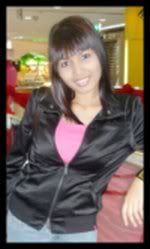 ♥Zura is the name♥
♥22-Dec-1987♥
♥A Wife & A Mummy♥


Her Love Ones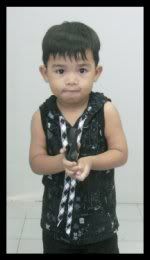 ♥Muhd Aniq Nufael♥
♥Born on 23/06/06♥
♥Son whom she loves dearly♥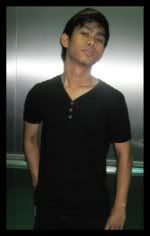 ♥Muhd Adam Firdaus♥
♥Blissfully married on 15/09/05♥
♥Hubby whom she is devoted to♥


Speak, don't bark.
Her Daily Reads
Thursday, January 31, 2008 6:11 AM



Was on half dae leave todae...wazen filin too good..hubby came to fetch me ard 2pm & off we went to c e doc..gt 2 daes mc..back hm me, lil' boi & hubby slept thru e evenin..was juz too tired..

Tomoro gotta accompany hubby to TTSH for his appt review wif regards to his concussion e oder tym..hubby wil start werk next mondae..been a reali long break for him..nw he dun fil lyk goin to werk..haha

Lil' boi is down wif fever..suddenly seh..he was stil fine earlier todae..den ard 8pluz he was gettin cranky..asked for milk & strait awae went to slip...wen i touched his forehead it's warm..guez it's bcoz of his teeth dat's growin..lucky im on mc tomoro...

Weekend is finally here soon...as usual, no plan yet for e weekend..tot of goin wild2 wet skali ngah dtg ler...chet..hmm mayb i'll juz go to sk visit my parents..missin dem..

Gtg nw..pics tym..njoyzzz!!




Our family of 3




I seriously had no idea wt's he doin..LOL!




My life, my everytin...




He was tryin to mek e "peace" sign..haha




Standing strong together




I luv diz babygerl to bits la can!

Wednesday, January 30, 2008 1:05 AM



As u all noe, i was filin kinda down yest...but sumtin made me smile juz after i post e entry..wanna noe wt???




I SAW A RAINBOW!!

Ok i sound so jakon..haha..but it was so0o beautiful la sehh..i cant remember e laz tym i eva saw a rainbow..hehh..so yeah, dat made me put a smile on my face.. *smile*

I finally had my hair cut yest...i was seriously havin a hard tym decidin..im sure i even iritate my gerls by askin dem countless tyms while in e bus otw back hm..hehe..as dey said, hair can grow..so yup, had it trim..nt so short doh..n i stil maintain e concave shape..i fil much better after dat! hehh

Back hm had my dinner & played ard wif lil' boi as usual..n juz as i was abt to put him to slip ard 9pm, hubby asked me to tag along to play soccer wif his frens..since lil' boi haven slip yet, i agreed...went to dewan & lil' boi was havin so much fun playin ball wif ateng & lily...doz 2 guys reali luv to entertain lil' boi...later ard 10pm we (hubby, me & lil' boi) together wif ateng proceed to mac @ braddell to mit wif elin for supper..by den lil' boi was rubbin his eyes..we made our wae back hm at 11pm..lil' boi sure had a gd nyt slip for stayin up til late..hehh

Had mac for lunch earlier todae..thnx to anna for e treat..hubby came to my werkplace durin lunch since he was nearby...he sent adeq to ermm wtz dat place agn..hmm nvm i forgot..hehe..so yeah, stayed til ard 1pm & he left to fetched adeq..

Im very hardworkin todae..had been werkin non-stop..haha...ntah eh ape angin...but oh, i fell aslip after lunch..can u bliv it! haha...was so0 tired..hmm i better go finish up my laz bit of werk before hubby cum to fetch me...weeeeeeee~

Tuesday, January 29, 2008 12:22 AM



Todae aint a gd dae for me..was pissed at sumtin or in fact, sumone early mrn..nvm, aint gona elaborate here..

I slept in e train agn todae..n lucky nana msg me juz 1 stop before my destination..else i'll sure overshot agn! im seriously so tired todae..aint gt enuff slip..

It's e 1st dae of my red light todae..stomach cramp nw..so painful sehh...

E door bell has been ringin non-stop todae...fcukin iritatin la can! either ppl r lazy to bring deir access cards, or too many unwelcomed visitors todae!!

Ok diz entry is so0o random...n sowie if i was harsh..im in such a bad mood..can i lyk, shout?

ARRRRRGGGGGGGGGGGGGHHHHHHHHHHHHH!!!!!!!!!!!!!!!!

Monday, January 28, 2008 7:21 AM



Hubby is out to jb & i cant slip..so tot i'll blog..but my mind is blank doh..so diz gona b kinda ramdom...

Hubby fetched me from werk & we headed to ctrl agn..as mentioned in my previous entry, i had wanted to cut my hair..however upon reachin e saloon im havin doubts..i dono if i shud cut my hair..i want to but at e same tym lukin at my hair growin longer meks me fickle minded..end up i didnt cut! im owaes lyk dat tau..n back hm i regret nt cuttin..aiyo dono la..

Aniwaes we went for dinner at jalan kayu as aya was cravin for fish head curry...we cuden tink of any oder place hence hubby decided on jalan kayu...e food was reallliii nice..lucky it didnt dissapoint us...we reali had 1 hell of a feast...too bad adeq cuden joined us as he was stayin in camp tonyt..after eatin we went to woodland as mama wanted to buy her werk pants..home swit home at 10pm & lil' boi strait awae went to slip...

Tomoro werkin...i juz dun fil lyk goin..haizz...oh wel i'll juz end here..bye!




Moments snap...




Me wif BIL..im tellin u, he's much more vain den me ok! haha!

Sunday, January 27, 2008 11:26 PM



I swear if u giv me a pillow nw i'll strait awae go to my lala land...im so0o slipy la ok!! gosh..told myself nomore late nyts but stil im slipin late every dae..if diz goes on im sure i'll have panda eyes soon!

Aniwae yest as said went to PS wif lil' boi, hubby & BIL...i wanted to buy a GUESS wallet but e 1 i wanted no more liao..n e rest was juz too girlish for me..hehe...well FYI i juz dun like too girlish2 stuffs...so gues wt wallet i bought instead? billabong! haha..well gues datz juz e wae i m...sporty.. *smile*

Hubby bought himself a nike shoe..n i bought for BIL a sweater..we den headed down to novena for lil' boi hair cut...atlaz he luks neater! after dat we cabbed back hm & i bathe lil' boi before we go out agn to ctrl..diz tym BIL didnt follow...met hubby's frens a while & later we shop at NTUC...i had wanted to cut my hair but e shop was damn packed..so will go todae instead...as much as i want to grow my long hair, im oredi gettin iritated wif diz length..coz wen it's too long i'll tend to tie my hair everydae thus spoilin my hair! so yeah, i guez short hair better...

Todae is PIL 24th weddin anniversary...we'll b goin for dinner later on..so0 cant wait to get my stomach fill!! hehe...ok i'll tek my leave nw..gonna go to e bank a while..heh..u guys hv a great week ahead ya!!




My pic wif BIL was so0o bright coz he edit it!

Saturday, January 26, 2008 8:23 PM



Change my layout lyk, again...didnt reali fancy e previous one..n diz is by far my moz fav...so yeah, guez gonna use diz for long...hehh

Aniwaes, laz fri hubby suprised me by cumin to fetched me..i reali had no idea he's cumin...coz wen i called him at 5pm, he juz woke up..n so i told him u i'll go back on my own..juz as i was abt to leave, he came..lucky i didnt leave early ok..hehe...so wen to ctrl to get his hair cut before goin back to fetched lil' boi & off to bugis..didnt reali shop much doh..coz it was so damn packed..so juz walked 1 round & by 9pluz we were oredi on our wae back hm...

Hubby had planned to bring us out to e zoo yest...borrowed e membership pass from ira's husband...since e admission is for 4 pax i asked anna along..n so ard 11am went to fetched anna before proceeding to e zoo...we walked for a whole 4 hrs..lucky e weather was juz fine, doh a bit too hot..but atlez better den rainin ryt...so yeah, we sure had fun...sumore wif e presence of anna, it's sure never bored..hehe..

We den later sent anna back hm before goin to ira's houz..chill der till ard 630pm before goin to ctrl to buy food for e ppl at hm..had wanted to go ps but cancelled to todae itstead...so had our dinner at fork & spoon before headin back hm...spent e nyt talkin & laffin ard wif hubby...i juz luv diz kinda moment..*smiles*

I guez enuff blaberin from me..i'll let e pics do e talkin nw aitt...dhaaa!!




E animalzzzzzzzzz




Havin fun camwhorin...




My one & onli lil' boi..




Adam's family




Havin fun...




Thnx gerl for accompanying us..hope u had fun as well!

Friday, January 25, 2008 1:05 AM



Finally, itz fridae!

Was on leave yest to accompany hubby to hosp together wif PIL..went to c doc & all he said is dat it's common...notin to worry abt..chet..onli gave 8 daes MC..hmm so yeah, hubby will b restin at hm agn til next fri i guez..Alhamdulilah he's better after tekin e medicine from hosp..

Went for family dinner minus ajan yest nyt at beach road..been a while since we been der..back hm at 10pluz...later at 12am me & hubby went out a while to buy lil' boi pampers...wifout realizin his pampers is left wif onli 1 peice..hehh...

Earlier todae went to had lunch wif leo & dayah..lucky tk kaku eh smue..haha...we'll sure do it agn yeah gerlz.. *wink*

Weekends here..hubby tot of bringin us to zoo tomoro...zoo ehh...hehe...wil b sendin lil' boi for his trial session tomoro..but dun tink i'll enrol him nw...hmm financial lari la...next term perhaps...sowie yeah baby...

Abt 45 more mins to go before knock off tym..oh ya, we'll b goin bugis later on tonyt...so....faster 6pm i wana go hm!!!




Leo & me after lunch...

Wednesday, January 23, 2008 6:23 AM



As promised, here r sum overdue pics...njoyzzz!!




Family dinner on mondae




Lil' boi various slipin styles...hehh




Vanity at werk... =p




Step fierce je...chet!




I juz luv it wen he smile..awww

Ps: derz more pics but im lazy la wana wait for it to upload!

Tuesday, January 22, 2008 11:36 PM



HEPPY 1 YR 7 MTHS TO MY BABYBOI!!

So big nw..soon u'll b turnin 2..grow to b a gd boi k? muackz!

Btw, hubby is very sick nw..laz nyt wen i came back from werk he was stil ok..den suddenly ard 8pluz he started vomitting..diz wen on til 10pluz..he den had his bath before tryin to get sum slip ard 11pluz...i made sure he was aslip before i went to slip...tot everytin wil b fine til mrn...but 1pluz he woke up vomitting agn...haizz...he's on mc agn todae..i tot wana tek leave to accompany him but it's juz so0 hard...todae called him he sounds so weak..he's nw at e clinic wif his bro..juz hope he'll get well soon.. *pray hard*

Todae over lunch laugh lyk hell wif e gerls..all bcoz of e topic "marble"...haha...terok ah korg...buat lagi k....LOL!

I reali hope my pae wil b in my tomoro...hmm 2 more daes to weekend...cant wait!

My laptop at werk reali sucks ok...i cant upload pics be it at multiply or here...so iritatin la ok.. *roll eyes*

2 more hrs to go...faster 6pm la!! aitt better go nw...i 'll upload all pics later tonyt k..toodles!!

Monday, January 21, 2008 5:51 PM



Diz mrn wazen a reali gd start for me..i was suppoz to be early for werk but guez wt? i overslept in e train! woke up & im at dover...2 pon naseb laki aku kol..n naseb 1 stop je ok..haha..i seriously dono hw i can overshot...coz usually even wen i slip i wil stil wake up nw & den...but diz tym was reali tired i guez..thnx to e late nyts ive been havin...gotta slip early from nw on..hehh

Btw, yest we went for family dinner as a whole...it fils reali great..esp since nani & lil yuyun joined us...as usual went to woodland..reali had a feast..thnx to FIL for e treat...next week wil b our treat plak k...since next wk PIL nye weddin anniv kn, wil giv dem a treat..nt sure ware doh...any ideas?? wel back to yest..i reali had so much fun...wel nt juz me i bliv...everyone were enjoyin demselves...e nyt was filled wif notin but laughters thruout..i reali wish for more of diz... *smile*

Lil' boi was very cheeky yest..he wanted to kiz lil' yuyun & he even stick out his toungue ok! OMG! dono from ware he learn all diz..but cute la..wakaka...btw lil' boi & yuyun is exactly 1 yr apart from each oder..i asked hubby if dey both were our kids hw ehh...haha...conferm kecoh!

Im hooked to e song cinta arjuna by aliff aziz..bliv it anot, i listen it from 3pm to 6pm yest repeatedly..haha...datz e wae i m if im totally addicted..i even had it in my blog nw..haha...but i onli lyk e song ok, nt e singer!

Ok guez i better mek a move nw..lotsa werk stil pending..dhaa!!

Ps: i tried to upload pic all canot...bacin tol!

Sunday, January 20, 2008 7:13 AM



Earlier todae went to my pri skulmate weddin at tamp..i swear dat is by far e moz beautiful weddin decoration ive eva seen...lawa gler la sehh!! even e food was finger lickin good..well once agn congrats to fadzila for finally gettin married!

We gt no plan after dat so hubby suggested to go to kk...ya, agn...juz wez tym over der till 5pluz before headin back hm..lil boi was as usual so0o notty...aiyo..peneng pale...

Back hm juz laze ard wif hubby since lil boi slept exactly at 8pm...was reali tired from e runnin ard i guez..

Hubby will b extending is mc agn tomoro...will resume werk on wed i tink..hw i wish i cud tek mc as well...haha..nvm la, werk is werk hor...diz week gettin pae..i so0o cant wait!

Aitt gonna get to slip nw..wil update more tomoro i guez? well gd nyt!




On our wae to e weddin




Nice ryt e deco? I reali luv e colour...black & pink..awwwww




At hm juz chillin ard...

Saturday, January 19, 2008 5:48 AM



Ok im super bored ryt nw...hubby is downstairs doing his bike & im sure he'll b back very late..nvm, aint gona wait for him...very slipy sehh...

Aniwaes, earlier ard 2pm accompanied hubby to his mechanic shop to pass sum documents..left lil' boi wif e grandma & he cried wen we left...but we didnt went for long doh...juz went der passed e documents & take a look at his bike before leavin...i guez it will tek ard 2 wks for his bike to b ready...

Back hm changed lil' boi & we later went to serangoon 1st to eat roti john wif mama & ajan as well...juz a quick meal & later sent mama & ajan back hm before we proceed to bishan to fetched wak ijah afterwhich we head down to KKH...todae i gt to carry baby shah...he's reali so0o round sia! geram je ngok die..aniwae, lil' boi gt jelez wen i carried baby shah..hehe...tel me la, hw to hv a 2nd one lyk diz? haha

Lil' boi was reali hyperactive juz nw...wel he's active every tym but juz nw he's juz so active..itz lyk e 1st tym i was sweatin runnin ard chasing him...but itz a gd ting doh he's active durin e dae..coz itz so easy to put him to slip after dat..hehh

Went to grab a bite at mac before goin back hm ard 8pm...watched tv wif hubby earlier & since he went down to do his bike i tot i'll go to slip 1st...but eventually cant get to slip..chet...dono wt shall i do nw..im bored la!!!




Itz been a while since we laz took pic together ryt by? *giggles*




At tyms u mek me hate u...but moz of e tym, u mek me love u...




Simply yours truly... =)

Friday, January 18, 2008 7:43 PM



At hm nw waitin for my lil' boi to wake up before goin out later...nt sure doh where's hubby bringin us...to hosp i tink..

Aniwae, we hv gt 2 new addition to our family...both babyboi..ira gave birth on thurs while kak maria gave birth laz nyt..both babies soo0o cute la can...geram tau ngok..ish...eksyen disturb hubby ckp nk lagi? haha...well dream on zura..wakaka

Well as i said before, as much as i wana hv a babygerl next, i juz dun tink nw is e ryt tym...my son is in a stage ware he nids lotsa attention...i juz wana giv him my all nw..coz i noe, if eva i hv a 2nd one, my attention will for sure b more for e newborn ryt..hmm dono la..mayb 2-3yrs tym? Insyallah..

Hubby went to extend his mc yest & so he will resume werk onli on mon...but he said he wana extend sumore..dono la him..guez he wana wait til his bike is ready...but for sure mkn mase wt...

Tomoro got a weddin to attend to...my pri skulmate finally gettin married..cant wait to c her..im sure she wil b so gorgeous... *smile*

Aitt i betta go nw..gotta do sum housewerk..hehh...hv a great weekend everyone!!




Ira's son..Mohamad Izz Qamahl Al'Seif




Kak maria's son...Engku Shah Batista




Me & lil' boi who owaes refuse to look at e cam..tsk!




The reason im standing strong each dae...muackz!

Thursday, January 17, 2008 12:24 AM
FIRST OF ALL, CONGRATZ TO IRA FOR E BIRTH OF HER 2ND CHILD EARLIER TODAE!!

But nt fair hor play cheat...haha...well she is reali lucky to be blessed wif a babyboi diz tym round...i guez both her & hubby muz b contented nw since derz 1 gerl & 1 boi...tek gd care of both ur kids aitt... *wink*

Hubby was kinda down yest..muz b due to his bike...he showed me e pics...reali bad i tel u...well who wuden b sad ryt sumtin u reali treasured & thrown money on ends up reali damaged...pity him but derz notin i can do except comfort him..hmm

Hubby kip complaining of pain at his hip area every nyt...he canot be exposed to cold wind or else e pain wil cum attackin him...laz nyt he had difficulty slipin & wen i woke up ard 5am saw him playin e comp...asked him & he said he cant slip...later ard 530am he tried gettin back to slip but stil fail & ended up watchin tv outsyd..haizz...juz hope derz notin serious...nvm, wil check wen we go hosp for his review cum 1st Feb...btw, he's extendin his MC till sun...so he will only report to werk next mon...syiok ehh...

Im goin crazy over Guess wallets & bracelets...lawa2 la sehh...ish..pae faster cum in can? hehe....hmm 1 more dae before e weekend's here...i so0o cant wait!!
Wednesday, January 16, 2008 12:18 AM



Yest after werk asked hubby & lil' boi along to deq nana's crib to pae her a visit...rabak gak both her & bf injuries...well dey fell from e bike while tryin to avoid jaywalkers..hmm me no comment la kn...coz i also often jaywalk...hehe... but cum to tink of it mmg dangerous la kn...both to ourself & e drivers/ryders out der...so ppl, pls no more jaywalking k... *giggles*

Deq nana gt 4 daes mc..syiok kn..i also wan la..hehe...aniwaes, hubby went to c his bike earlier since his mechanic has went to collect it...n he called me sayin his bike is in a reali bad condition...he muz b reali heart broken...dat bike after all is lyk his 2nd wife u noe..but wel wt to do, tingz happened..

Tomoro is e laz dae of hubby's mc..reali fast huh...fri he gotta get back to werk..im reali worried doh coz he will b rydin agn...hmm tawakal je la kn...hopefully he'll b xtra careful after diz...

Im super hungry la nw...gonna go buuy food la..hehh... dhaaa!!

Tuesday, January 15, 2008 12:58 AM
1 more hr to go...faster 6pm can...am so bored + cold here...

Hubby juz gt back..he went out from 12pm to his mechanic shop to settle his insurance thingy...super leceh la kn...dono hw long diz gona take...berbulan for sure...haiz..lucky he gt a spare bike...so can use dat once he goes back to werk...

Deq nana got into an accident diz mrn..nt sure hw she is...stil haven get back to me...u ok nt deq? juz hope itz notin serious...

Diz mrn derz monkeys agn in front of my block...was walkin beside dem...mcm cute la plak..haha...klau dorg keja tu mezti aku campak heelz aku kt dorg...wakaka...i wonder y itz so hard to catch dem...dey hv been wanderin ard for i also dono hw long...scary sehh...ish...lil' boi also saw dem & juz nw call me kip sayin "monyet2".. hehe...cute la he..

Im missin him oredi...cant wait to go hm!!
Sunday, January 13, 2008 4:36 AM
N so e weekend has cum to an end yet agn..however i wun b werkin tomoro...had taken leave to help hubby settle sum errands...i noe my manager aint so heppy bout me tekin UL but den agn i guez family is much more impt den werk..hmm

Hubby dozen seem to be improving much...i mean, he's stil complaining of pain nw & den..n also he's been tryin so hard to recollect on e incident but juz cant seem to rmb anitin...

My lil' boi is gettin so notty nwadaes...peneng tau pale..degel semcm...ish..n oh, he cant stop eatin sia...he can eat & eat & eat non-stop n datz startin to worry me..at diz rate he sure gonna get realllii fat..haha

Wel notin much to update nw...juz hv a great week ahead ya lovelies...
Friday, January 11, 2008 8:11 AM
11 Jan 2008

A dae i will never forget..

It was 4pluz in the afternoon & i was as usual weztin tym at werk wen hubby called me...n so i picked up e fon but it wazen him speakin..it was a indian guy, n he told me dat hubby gt involved in a accident...my heart almoz stop...i was speechless for a few secs before askin him ware, wt happen & so on...all he said is he's a passer-by & he saw hubby gotten knocked down by a lorry...a lorry??? dat mek my heart even weaker i tel u...

E guy den told me to cum down TTSH...i quickly called my manager to ask for early dismissal but she wazen in office...great..called my oder colleague & within 10mins,my colleague called me back sayin i can leave...ape lagi, lincah2 jln..n oh, thnx to bony & gab for sparin me dat cash as i didnt gt any wif me at dat point of tym..

Cabbed to TTSH & while i was in e cab hubby called me...he asked me y he's at e hosp..i was lyk, wuik? i shud b askin him dat ryt...reached der qucikly went it e A&E dept & mit him..he started askin me qns lyk wt happen to him, who knocked him down, ware is he, hw is he...gosh...e doc den told me he suffered concussion..i was at 1st afraid he lost his memory..i was truly scared la ok...but luckily he can recognize me & all...he juz dun remember e incident...guez e impact was too hard...i heard he was knocked by a lorry & he flew forward, causing him to faint..he onli wakes up wen he's at hosp...as for external injuries nt dat bad..onli a few bruises..but he complained his spine was reali painful...

Aniwae, i wana thank all dat came...abg nani, zizi, ateng, nana & frens, nani, leo & family, wak malik, abg yan & family, kakak & sum of his frens...thnx for stayin til late nyt...

I reali wana stay wif him but wazen allowed too...so i told him i'll cum early tomoro mrn...reali pity him...kip callin me every 5 min askin e same qn..even as im typin diz entry, he's been callin & askin me e same qn over & over agn...

Isteri mane tk risau?? Juz hope he recover real soon. Amin.
Thursday, January 10, 2008 6:21 PM
Heppy fridae ppl!!

Finally, e weekend is here..I've been on super lazy mode diz whole week..every mrn had to drag myself out of bed, n wen i reached werk, i kip wishin it's oredi 6pm..haha...crazy i noe..e only ting dat's kipin me alive at werk will b during lunch tym wen i mit e PA gerls...laffin session dat will owaes mek my stomach cramp..thnx eh gerls..hehe

Hubby gotta werk e whole dae tomoro...sedih kn...but nvm, i've gt a plan..hehe..will b goin out wif miza larling tomoro..i so0 cant wait..but stil haven tink of a place...hmm..while on sun, hubby gotta werk also, but ontil til 530pm...so i'll b mitin nana ard noon...been so long, miz her & baby so much! leo, klau kau jadi nk ikot msg k...

Ps: deq, miz u la!! 2 daes eh never go werk wif me..ish!

I guez i better get goin nw..werk is calling out for me...hv a great weekend everyone!!
Dun mind my vanity..diz is wt happen wen boredom strikes at werk..hehh
Wednesday, January 9, 2008 12:14 AM
I seriously dun understand y sum guys r super brave while rydin deir bike...

Wel u noe..doz dat speed lyk derz no tomoro, doz dat selet here & der even doh e gap in between e oder vehicles is lyk so small...gosh...scary ryt...

Wel diz applies to my hubby as well...juz lyk yest, he came to fetch me from werk...n bcoz e weather didnt look too good, he said he gotta speed up...n so he did..n damn at dat moment i juz fil lyk my life is hanging on diz thin rope..haha...it was so scary la ok...n to mek tingz worst, e traffic at dat tym was so damn packed..even so he can juz speed & at e same tym change lane from one to anoder..i was closin my eyes most of e tym i guez..hehh

Cum to tink abt it, mayb it flows in e blood huh...coz as far as i noe, FIL used to ryd diz wae while he was younger...n god noes hw many accidents & falls he had gt involved wif...nw da rilek ahh..hehe...but seeing e wae hubby ryd reali worry me..i mean, even while bringin me he can ryd dat fast, ape tah lagi tym die sorg kn...aiyo...so by, if u r readin diz plz...ryd wif care ok...stop all dat speedin & selet-ing here & der...u wil onli mek me worry lyk hell ok...!
Monday, January 7, 2008 10:39 PM



Everytym i'm in e train alone otw back hm & see couples ard me, i will owaes reminisce on e courtship daes between me & hubby...it fils great to tink back abt e tyms we juz met, our very 1st date, e swit memories we share & so on...

But it fils better to talk abt it wif ur oder half...n i juz did so laz nyt...as we were lying in bed gettin ready to slip, i dcided to bring up diz topic...n we talk abt it together...n at e end of it all, i was 1 heppy lady...coz i finally bring it out my chest rather den tinkin bout it all alone.. =)

I muz sae thruout e yrs we known each oder ever since 2002, yr 2004 gotta b e 1 wif e switest memories while 2005 were e 1 wif e bitter memories...oh wait, juz 1st half of e yr doh...coz we eventually gt married in e later part of 2005..hehe

Dat hubby of mine, as much as i luv him, at tymz i will juz hate him so..but of coz, e filin of luv is greater den e filin of hatred...n hw can i hate him for long coz he will owaes mek me smile after every fyt...i gotta admit, e fyts we hv along our marriage life do help to strengthen our r/s...

Atlez im proud dat he's juz nt a gd hubby, but a gd daddy...n i reali hope he will remain diz luvin thruout...u wil, wun u by? *smile*




Thank u for being a part of my life...

5:32 AM



N so e death of arwah mat rock hit e headline todae...i stil remembered e laz tym i saw him..it was on e 1st of dec07..dat nyt he & a few oders together wif abg nani was goin to thailand also...n so we gathered at rezki for supper before dey went off after midnyt...dat nyt he even played ard wif lil' boi...n dat was e laz tym i ever saw him...doh i dun reali talk to him dat much, he will owaes be remembered for his heppy-go-lucky personality....

Earlier todae since both me & hubby was on mc, i dcided to follow hubby gi melawat...left lil' boi wif e grandparents...reached his place & half an hr later his body arrived from airport..didnt reali had a close look at him doh...waited downstairs while dey went up utk mandi kn mayat..hubby also went up...he said alhamdulilah his body were all intact despite e crash...infact der wazen much visible injuries...he died from internal injuries..

By 330pm we proceeded to e cemetery...i waited in e car coz clever me forgot bring tudung..so mcm tk sdap kn nk gi dpan2..hmm...by asar mayat die da selamat dikebumi kan..luckily it didnt rain even doh e sky was oredi quite dark...

At tymz lyk diz only wil we realized dat anyone can juz go anytym...itz scary i muz sae...but den agn, ajal maot di tgn Tuhan...who r we to sae anitin ryt...

Mari la kite same2 sedekah kn Al-Fateha utk arwah ahamd. Amin

Sunday, January 6, 2008 6:33 AM



I seriously wished dat weekends will b longer...two daes has never been enuff for us...esp since nwadaes hubby had to werk on both sat & sun...at tyms i admit im actuali quite pissed at dat, but i will hv to constantly remind myself dat he's werkin OT for e sake of us, for e family...well i guess datz juz e wae life is ryt..u wan a better life, earn it...

Hubby tot he was on aft shift todae..but turned out dat he was actuali on mrn shift..thnx to me for waking up ard 845am & saw 5 missed calls from his office...so quickly woke him up...pity him nt enuff slip..datz bcoz he reali tot he was werkin aft shift todae thus he slept kinda late laz nyt..well by, next tym check properly ok..

Went for my jab diz mrn...wifout realizin, itz been almoz 1 & a half yrs im on diz FP..so far so gd..n my thigh are oredi numb from all doz pokes every mth..hehe...went to ctrl wif lil' boi ard 3pluz to mit hubby der..had our so called super early dinner as well..hehe..later went to NTUC to buy sum groceries n in e end, i ended up walkin back hm wif lil' boi alone since hubby was from werk so he biked der..chet!

Aniwae, hubby received news ard 7pluz dat his fren mat rock has juz passed awae due to a road accident...he was rydin all alone otw to thailand wen e accident took place...nt reali sure hw it happened..nw hubby went to mit e oders to noe more...diz fren of hubby reali luvs to play wif lil' boi...scary huh hw anyone can juz go anytym..hmmm

Hubby will b tekin leave tomoro to help aya settle sum errands...sungguh nt fair! haha..ade chance aku pon tk keje nnt...kwang3

Saturday, January 5, 2008 7:33 AM



Laz min plan owaes werkz best for me

Juz lyk todae..wel hubby was werkin mrn shift & so i dcided to go over sk...msg-ed lily, lela & shima to ask if dey wanted to mit as well...lela was slipin & shima said she wil conferm wif me agn...as for lily happened dat she was on off todae so she agreed to mit up...went to mit her at 2pm at hg mrt afterwhich we proceeded to cp..had our lunch at pizza hut...wel initially had wanted to eat at banquet but it was so damn packed so cancel lor...after eatin walk ard awhile & by 330pm we parted waes since she's mitin her frens & my parents were also waitin for me...

As usual chill ard at kakak's houz wif e kids...hubby came after werk ard 6pm..stayed a awhie more & by 645pm we make a move & went to fetch abg & kak maria to kk...kak maria had started to fil discomfort & so abg wanted her to b warded...later me, hubby, lil' boi & abg went to hv our dinner at mac...mins later aya kol coz his bike broke down...we quickly eat & den folow hubby go fetch aya...was suppoz to sent aya back & later go back kk but seeing lil' boi oredi slipy i dcided to juz stay hm...klau tau ikot sehh..haha

Tomoro goin for my mthly jab...n oh, hubby wil b werkin aft shift..borin la can...ish...juz hope sumone wil go out wif me tomoro...hoho




Wif my precios




His innocent face




Me & lily

Ps: to hubby, i hope u reali mean wt u said earlier..looking forward to 2009.. =)

Friday, January 4, 2008 12:33 AM
Im back agn!

Super bored la sehh...one & a half hr more to go before knock off tym...gosh...dono wt shall i do...my werk is done btw..dat xplain y im so free nw..hehh

Hubby werkin OT todae..so wun b fetchin me..oh well itz rainin aniwae...hmm i wana go out tonyt but i dono ware & wif whom...anyone interested??!!

Hv i mentioned dat my lil' boi is bcumin so3 active nwadaes?? bleh pengsan keja2 die hari2...haha...guess if i were to bcum a full-tym housewife conferm slim...wakakaka...notty but adorable...cant wait to c him later!

Weekend's here but i aint gt no plan yet..haizz..nk gi mane ehh...ok i noe nw u wil sae i canot sit still at hm kn...even hubby said so..haha...beh borin kn dok uma..ish! will c la eh ware hubby gona bring us diz weekend...if he gotta werk den i guess it's stay hm tym for me...hmm

Ok la, i'll take my leave nw...gonna do sum filling before taking a walk i guess..hehe...all of u hv a great weekend ahead ya!!
Thursday, January 3, 2008 7:46 PM
Hello lovelies!

Finally dcided to create diz blog...well itz juz for fun doh...for me to rant my everydae tots...i wil stil b using multiply as well..so dun forget to kip cumin back for updates aitt...

Aniwae wana thank my babe lynna aka beauillusion for tekin sum tym to help me create diz blog...maklom la, stil a newbie in diz..hehh...nnt aku blanje kau mkn k babe.. *wink*

2008...hopefully a brand new start for me...hope e same goes to everyone ya...

Aitt den, will update later ok...gonna get ready for lunch tym...dhaaa!