The Lady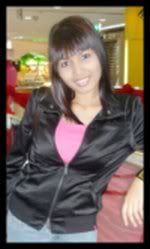 ♥Zura is the name♥
♥22-Dec-1987♥
♥A Wife & A Mummy♥


Her Love Ones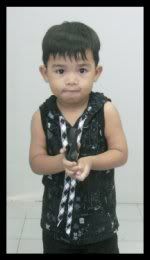 ♥Muhd Aniq Nufael♥
♥Born on 23/06/06♥
♥Son whom she loves dearly♥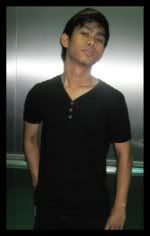 ♥Muhd Adam Firdaus♥
♥Blissfully married on 15/09/05♥
♥Hubby whom she is devoted to♥


Speak, don't bark.
Her Daily Reads
Monday, June 30, 2008 10:12 PM



Who am I to judge someone wen im a nobody myself. So derfore I wud lyk to ask, who are u? or mayb YOU too. Wat gives u e ryt to start judging me wen u barely even noe me? Yes, u may b a daily reader of my blog but do u tink dat gives u e ryt to start playin God & judge me? U noe nuts abt me. So dun tink by simply reading abt my life, u'll tend to noe everytin. Wel sowie to sae diz but all doz stories r nt even ¼ of who I reali am.

Or mayb, u heard abt me from someone else. Datz wen u tink u hv e ryt to giv ur 2cents comments abt me. Have u ever tot if wteva was bein said was even true at e 1st place? Juz bcoz e infomer used to b my fren(s), u tink dat wteva was bein said shud b 100% true thus u blieved everytin & started to point fingers at me as well? In dat case, all I can sae is, hw naïve can u b.

Thats the problem with you people. When you hear something sizzling hot, you cant wait to get your fingers on it. And then you'll start commenting negative remarks without even doin a bit of investigation. I'm sure it gives u pleasure huh. Wtz more, e hot news u heard is abt me & ur fren. A fren whom u onli knew thru bloggin yet to u itz sumone u can trust 100%, thus believing every single werd dat was said. Once agn, hw naïve can u & u b.

U noe, sometimes its not dat bad to throw something/someone old in order to gain something/someone dats more worth it. Even though, I've wasted my time i shall just take it as an experience. I will now choose wads best for me. I own my life. I hv the right to choose who should and should not be in it.

I'm tired of assumptions and being in circles where people can't stop being hypocrites to each other, even when they are friends. As for now, i will take a step down. Regardless of what ppl might say. I can't be bothered anymore. It's my life. I control it. If I can't be bothered anymore, why should you?

So to u, u & u…for nw I'll gladly sae I'm done. I'm done playing diz game. Thnx to my true frens for knocking sum sense into me by saying dat I shuden waste my tym wif all diz crap. You said u called it quits but den u never stop? Contradicting isn't it. So u & ur cyber frens can continue for all I care. I'm glad im nt into diz cyber world as much as u r. Coz I noe, at e end of it all, my real frens r e onli 1 who can judge me & truly b der for me...

Sunday, June 29, 2008 10:14 PM



E plan for todae was suppozed to go town wif yana & nana...but den eventualy yana woke up late & so me & nana decided to mit up at tpy ctrl instead...beside it was freakin hot outsyd so i dun reali lyk e idea of walkin ard town wif our babies under such weather..so yeah, met her ard 4pm & we 1st had our lunch cum dinner at long john...suddenly cravin for dat..hehh.. baby dani was slipin all e wae from wen i met him til after we ate..syiok or wt..

After eatin we headed to NTUC to shop for our babies daily need..afterwhich we proceed to kiddy palace...n as usual, we'll flick here & der before partin waes ard 6pm..nana & son went back hm while i met hubby at mama's werkplace...dat man of mine suddenly wanted to go swimmin after cumin back from werk...to release strez la konon.. haha... n so we did...spent abt 1hr in e pool before goin to ctrl agn...accompanied hubby for his dinner & later bought donuts for e ppl at home before tekin e train back hm..

Lil' boi was so0o tired he went off to bed in less den 10mins after we reached hm.. hehe.. n so nw here i m bloggin... tomoro is mondae...werk, werk & more werk.. n juz 1 more mth to go.. =(

Well i better get to slip nw...m so freakin tired...nana, bsok lunch k?!




Juz luk at e wae my lil' boi watch tv...n itz his fav show btw, MOTOR GP! hahaha

Saturday, June 28, 2008 8:48 PM



Im waitin to go out at 9pm so before dat let me juz do a quick update...hmm yest afta werk hubby came to fetched me & we biked down to vivo for our movie date...i had booked 2 tix earlier in e dae for e 7pm slot...so lucky managed to reached on tym..

N oh, we watched Wanted...n juz 1 werd for dat.. SUPERB! i rate it 6/5 can? hehe... damn gd la e show...so reali, all of u muz go catch it...n juz FYI, im nt reali a big fan of action movie but diz tym round, it managed to reali WOW me...i loike!

Aniwaes, my parents came earlier diz aftanoon to visit FIL...later ard 4pm we went to sent my parents to my sis hous at bukit panjang & we went off to Fidgets...i show hubby e pics & he was xcited to go n so we did..hehh...had so much fun!

Ok nw hubby is callin me to go out so im off nw...dhaa!


Friday, June 27, 2008 11:58 PM



As promiz, tonyt entry will b all pixies...njoyzzzzz

MONDAE:


TUESDAY:
WEDNESDAY:
LIL' BOI BDAE PREZEN:
FRIDAE:
Thursday, June 26, 2008 4:35 PM



Was chattin wif yana juz nw...as usual, wil talk abt our frens & e past... n as i tink back, i felt bad for judgin her wrongly previously.... but wel, im sure she undastan y i did dat... bad influence from oders.. but itz ok, we r cool nw... as she said, "u r my onli bezfren"... haha...cam paham eh gerl? LOL!

Yest afta werk went back to fetched my lil' boi & later mit hubby downstairs to go to cp together...since he's back early he decided to mit up wif me & lil' boi...wel maklom la, 1 ari tk jumpe bini rindu eh...haha...oops, did i mek anyone puke by talkin bout my hubby all e tym? if i did sowie la eh...cant help it la.. dun lyk eh...dun read k... =)

We went to kiddy & let lil' boi choose his prezen...n dat boi ah, pileh prezen tanak kala....harga $189 yg die pileh... haha... nvm, for u anytin babyboi... i'll post up pics of his prezen tomoro nyt k... i reaaaali got alot of pixs to b uploaded...

Gotta OT todae...nt sure til wt tym... gona get hubby to fetch me...miz u many2 la by... 4 ari oi tk tdo same...wakakakaka!!

Wednesday, June 25, 2008 4:29 PM



It has oredi been 10 daes yet im stil havin my RED LYT! sucks ryt... nt juz dat, even e menses cramp is attackin me every dae... WTH?!

On a bryter note, my pae is in todae...yayness! my hand is itchy to shop3... infact i even managed to shop a bit durin lunch tym earlier..hehe... since i wazen so hungry i had sumtin light & started to window shop... ended up buyin a top at mango & sandal at mphosis...lucky nana was wif me wen i was at mango coz as a gd fren she has owaes been, she advised nt to shop too much..datz y i bought onli 1 top..hehh.. shud bring her along everytym i wana shop... *giggles*

Later on tonyt gona go mit up wif lily at cp...i wana luk ard for lil' boi belated bdae prezen...had promiz to buy him "dat" so wil c if der's any he fancy later..

Hubby wil b back todae & he even told me he wil cum fetch me & lil' boi hm tonyt...but i told him i'll go back on fri instead..aniwae i had promised my mum to stay til fri u c...wun b nice to break dat promiz dun u tink so... janji ngan kwn lei putus, ngan mak bapak tkle ok... hehe

Ok nw im countin e tym to knock off from werk...1.5hrs to go babey...weeeeee~

Tuesday, June 24, 2008 12:48 PM



Yest i gotta wake hubby up at 3am coz he had to report in camp by 430am...crazy kn.. damn diz reservist thingy...furthermore he had to stay in camp for 3 daes...sucks big tym.. so i decided to stay over sk diz whole week...besides, MIL wil b bz runnin up & down to hosp thus i wun wan to trouble her to luk afta lil' boi as well..

Hubby left e houz at 4am & before dat he woke me up as i fell aslip while waitin for him to get ready...afta he left i went back to slip & woke up by 6am as i gotta send lil' boi to sk 1st before rushin to werk...so gt ready & by 645am i carried lil' boi while he's stil slipin & left e houz...lucky i oredi gt hubby to bring all e stuffs i nid to e nyt before to sk...thus yest i juz had to bring my beg & carry lil' boi...n boiiii was he heavy...furthermore he was slipin on my shoulder & i swear i almoz drop him...hehe..

Juz as we got downstairs he woke up..n he had diz blur face lukin ard wonderin ware is he..hehe...damn cute la...sumore wif his bacin face dat juz woke up..i loike. haha.. walked to e taxi stand & can u bliv it i actuali waited for almoz half an hr yet der's no available taxi in sight! i even called for a cab thrice yet der's non available as well...gosh..didnt noe it was dat hard to get a cab early mrn...

Lucky for me i finally got a taxi ard 715am...in e cab i knew i was gona b late for werk..thus i asked e cabby if he cud send me to werk as well afta sendin lil' boi...lucky he agreed.. so reached sk ard 740am & quickly bring lil' boi up...he didnt cry wen i left for werk but instead he asked for a kiz so0o many tyms..haha... naseb la smlm tu bdae die jadi aku ikot kn je la rentak die...hehehe

E cabby drive thru TPE den to CTE to get to town..but while at CTE e traffic was kinda congested....by den it was oredi 755am... i den told e cabby to drop me at tpy mrt instead coz i knew if he were to cont e ride to town, i'll stil b late...n so i alight at tpy mrt station...n guez wt peepz... dat ride from tpy to sk & back to tpy cost me $35!!! daylight robbery la kn! gosh... serek kape... e 1st & e last i swear..ish!

In e end i reached werk at 820am...phew...lucky nt dat late...had lunch wif nana & let out my anger to her...n i fil better afta dat..hehh... later in e afternoon nana actuali finished werk at 5pm but i told her to wait for me til 6pm....n i knew she wil..oh wel she luvs me ryt? hehehe

So met her afta werk & got her to accompany me to my family doc at braddel for my jab...after which we both boarded bus 88 to go hm...nw dat bus damn slow lor...puseng sane puseng sini...peneng pale bibik noh...lucky i had nana to accompany me & as usual, we gossip & camwhore...otw hubby called sayin he cabot from camp & wana mit me & lil' boi...datz wt he's gd at, CABOT! haha...

Met hubby at e bustop & went up together...hubby played ard wif lil' boi awhile & soon he left to proceed to hosp to visit FIL...as for me i brought lil' boi to shima's place since had planned to mit her...lela was der as well....so biase la kn, kecoh uma..haha... we camwhored & lata had dinner before leavin ard 10pluz...reached hm both me & lil' boi went to lala land...

Diz mrn i tried goin out at 715am to c wt tym i reached werk...n walah, i reached at 815am exactly...1 freakin hr to reach werk from sk...haizz... but nvm, for diz week onli.. aitt nw im gona get back to werk...pixies wil b uploaded on fri ya..coz ur truly here forgot to bring e digicam cable la...ok dhaa!

Monday, June 23, 2008 12:00 AM


HEPPY 2nd BIRTHDAE TO OUR PRECIOUS GEM!!

Oh my, i cant believe hw big u hv grown my son..as i tink back on e dae wen i gave birth to u 2 yrs ago, u were juz a small chubby boi...n nw, juz luk at hw big & healthy u hv grow up to b..

Diz 2yrs, u hv proven to me hw wonderful motherhood life can b...notin means more to me den u, my son..u bring so much joy & laffter to both mama & papa life...

As u grow, we wun b xpectin much from u...we juz wan u to grow up to b an adorable & gd son to us...we'll guide u as long as we can but at e same tym, we'll wan u to b independent...we rather u learn life e hard wae...n in future, Insyallah, u'll b seorg anak yg salleh...

We hav said diz a million tyms but we'll never stop so here goes...

WE LUV U ANIQ NUFAEL!

Sunday, June 22, 2008 11:51 PM



Surprisinly aya improved so much todae...he was even trf back to e normal ward.. no more tubes here & der..doc said hopefully by tomoro he can b discharge..

N diz mrn itself mama insisted for us to carry on wif aniq's bdae celeb..since aya is fine & besides, e food were juz too much...so we decided to invite juz relatives & sum close frens...yeah i noe sum myt sae we r selfish or disrespectful but den agn, itz our family decision...so yeah, heck care wif wt ppl wana sae..

I wana thank doz who came to mek my boi's simple party a success...my family, hubby's relatives, hubby's moto & tpy frens as well as my close frens..thank u ina & anna for cumin all e wae from west & thank u nana & son for cumin all e wae from e east...u guys reali r my true frens..no matter hw far u gerls stay u stil came down..appreciate it lots...n thank u nanafetana for cumin all e wae from upstairs...hehehe

At e end of e dae, atlez my boi enjoyed himself...datz all dat matter.. =)

Aitt nw, wun talk much...njoy e pixies ok!


Saturday, June 21, 2008 10:58 PM



Wt do i sae..wel tingz r gettin complicated...

Basically aya is nt sufferin from appendix...infact itz stones in gall bladder.. hmm wt u call it, batu karang eh? yeah i tink so...cum to tink abt it..he's actuali been havin diz for a couple of mths..but usualy e pain wil go awae e next dae..but den for diz he started filin e pain on tues..but he juz endured coz he tot it was normal...he did went to poly doh, n dey said itz gastric...fuck u all la gastric.. bodo peh jahanam..kn bagoz jgn jadi doc!

So aniwaes, on thurs e pain got so bad we had to call an ambulance to tek him to hosp...datz wen e doc tot it'z appendix...but afta a whole nyt of scannin & all, it turn out to be prob in his gall bladder..n initially e doc said it's nt dat serious thus dey wil onli put him on medication...

But den diz mrn wen mama went to hosp, got to noe he had op in e early mrn...n afta e op he was ok actuali...but den suddenly he had difficulty breathin thus had to b warded in ICU...

E moment i step into e ward earlier, tears started to roll down...as sum of u myt noe, my FIL luks reali strong & all...so 2 c him lying on dat bed wif tubes everyware, it juz breaks my heart...datz wen i told hubby to cancel off e party for tomoro...mama kip insistin for us to proceed but u tel me...wuden i b inhuman to do so? aya in hosp ngah saket2 aku nk heppy2 kt uma? hell no...so yeah, itz cancel...nt postpone, but cancel...i c no point to postpone...all i wan nw is for aya to get well & cum back hm...datz all im prayin for....

Ps: thnx to nana for consolin me...reali appreciate it...lup u gerlfren... *hugs*

Thursday, June 19, 2008 11:15 PM



Im in a dilemma ryt nw...

FIL is in hosp, suspected of havin appendix...his condition is pretty bad ryt nw..we juz got home from visitin him..he's stil in e A&E ward thus we cant stay..

N nw im stress coz i cant apply for leave tomoro...my co. is reali3 bz diz mth..in fact for next mth as well...if i go on leave, dey wil lack of manpower...

If i dun tek leave, i'll be seen as a selfish DIL who dun care bout her FIL...

N if i tek leave, it wil leave a bad record on me..esp since i juz started werkin...

Wt shud i do??

I'm so stress dat i broke down earlier in front of hubby...n he was shock to c me in dat state..coz ive NEVER broke down dat wae...

WT.E.HELL.SHUD.I.DO??? =(

Wednesday, June 18, 2008 10:03 PM



After mths of nt fallin sick, i actuali did fall sick todae..n e filin sure sucks big tym..nw it all started wif flu wen i woke up diz mrn..i tot it's juz normal sighness which i had...n usualy if it's my sighness den by 10pluz it shud go awae..hwever even up til lunch tym, it didnt get better...infact, it got worse..after lunch i started havin fever..n den i started to shiver...i tried to endure coz i juz didnt wana tek any leave or MC wtsoeva...hwever by 3pluz i cud no longer tek it...my head was oredi so heavy...called my OM to request for early dismissal...i fil bad actuali coz i undastan e co. is reali bz diz mth..but i was reali left wif no choice..i knew if i didnt go back & rest it wil get worse..n i dun wana end up tekin MC for tomm...

So ard 4pm my partner came to cover me & i headed back hm...upon reachin hm my lil' boi kip clingin on to me..but i was juz too lethargic to entertain him...gt MIL to cont lukin after him while i get to slip...managed to rest up til 630pm..woke up & saw hubby outside..oh i didnt mentioned huh dat hubby start his reservist todae...it's up til next fri but lucky he gets to cum back daily..u noe hw much i dread nt havin him wif me every nyt...yeah manje, datz juz me...

My nose is reali lyk a clown nw can...all dat blowin since mrn caused my nose to get so0o red..haizz...plz3 get well soon to me..i dun wana end up passin e virus to my lil' boi...nw datz e laz ting i wud eva wana do ok...nt wen his big dae is juz 4 daes awae..hell no!

On a diff note, i met yana yest..she came for intv at nana's place..hwever laz min ofiz closed...she ended up goin for intv at recruit express instead..she finished close to 5pm & so i told her to wait for me to knock off from werk..n so she waited for me at taka garden...memories eh babe...heheh...met her afta werk & we ended up sittin outsyd mandarin hotel talkin all e wae til 7pm before goin back..n she was suppoz to mit me todae for lunch but den she actuali woke up at 4pluz...oh well yana eh sape tk knal..tdo mati! hahaha

Aitt nw im gona go eat my medicine & den off to bed..hopefully tomm wen i wake up i'll b fine...nytz!


Tuesday, June 17, 2008 11:51 PM



Lil' boi was playin soccer wif hubby earlier wen he fell & hit his forehead against e floor...n as a result?




Yez..he hurt his eyebrow...e skin tore off a bit...he was cryin so loud but afta a while he stop cryin..wash & apply medication before puttin on a plaster for him...




Lucky it wazen anitin serious..babyboi, u gotta b careful u noe..ur big dae cumin up real soon..mama dowan anitin to happen to u ok... *hugs*

Monday, June 16, 2008 10:39 PM


I was kinda late for werk todae...wel nt reali late..i reached at 825am...n as u all myt noe, im required to report at werk by 815am daily..so yeah, 825am is considered late oredi...hehh..but lucky im stationed at level 12 todae...so upon reachin quickly set up my workstation before startin to ans calls...

Lunch wif nana todae...we had BK..n as usual, gossip wil b our thang...oh wel, gerlz...wt can we sae..haha.. reached back ofiz at 1pm & nana was lyk so nervous in e lift..haha.. but yeah, she luv e job...so mek sure u laz long here ok bacin!

Went back hm wif nana fetana & as usual weneva im wif her, laffin is e onli ting i'll do...n deq, next tym rmb k...if u wan to attract guys, eat more fishballs ok? hahahaha... ok inside joke.. :p

Back hm had my shower & got ready to go to lil yuyun's bdae party...she turn 3 todae..she luk so0o cute in dat wyt princess gown..n my lil' boi kip kissin her..haha..mentel noh! abt 15 mins later it was e cut cake session..e cake is damn gorgeous i tel u...wen nani cut e cake she cut everyware xcept e center part..haha..syg kn syg kn...i noe...hehe

By 9pluz we bid goodbye & head back hm...lil' boi is nw aslip while hubby is outside watchin tv..so who shud i join? hubby or baby? oh wel guez i'll join my lil' boi is his slip..hehehe...ok nw, pixies tym!


Sunday, June 15, 2008 11:48 PM


HEPPY FATHER'S DAE TO ALL WONDERFUL DADS OUT DER!!

To bapak (my dad): Thank u for all e guidance & luv u gave to me...doh moz of e tyms u were strict wif me, deep down i noe u do luv me...i've seen u cry wen i done mistakes...dat is enuf to show me ur luv towards me...im sorry for nt bein a perfect dotter to u..n doh i may nt sae it, i do luv u dad..wil owaes do...

To aya (my FIL): Thank u for treatin me lyk ur own princess all along...even before i bcame ur DIL, u had shower me wif so0o much luv...even up til nw, u never stop carin for me...n i apreciate dat a lot...i wil owaes luv u lyk my own dad...

To hubby: Thank u for bein a great daddy to our son all these while...even doh u r known for ur crazy attitude, dat dozen stop u from provin wt a wonderful daddy u can b...n im proud of dat....

------------------------------------------------------------------------------------

Hubby gotta werk e afternoon shift todae...hw sad ryt...father's dae also muz werk..hehh.. oh wel, werk is werk huh...but stil, dat dozen stop him from joinin e whole family for dinner earlier...afta aya came back from werk, we headed down to tamp for dinner at Restu...hubby met us der...e food was ok la...nt dat bad..sumhw stil prefer woodland..hehe..ok zura stop it..

Afta dinner hubby went back to werk & e rest of us proceed back hm...lil' boi was so tired he immediately went to slip after i gave him a quick shower...n nw here i m bloggin awae while waitin for hubby to cum back..

Tomoro werkin...myt b goin for lunch wif nana..in fact every dae can lunch wif her..hehe... ok la gtg nw...njoy werkin all...hopefully no mondae blues aitt...dhaa!


Saturday, June 14, 2008 11:51 PM



Afta 2 weeks of nt werkin on saturday, hubby finally got e mrn shift todae...as for me, every weekend seems lyk a must for me to go ctrl..wel atles it beats sittin at hm doin notin...esp since hubby's werkin..n so brought lil' boi along..went to e market 1st to send my pants for alterin before proceedin to ctrl..bought a blouse & a skirt...e skirt was onli $12.90 mind u...e ori price was $29.90...damn gd bargain or wt..i loike...

My lil' boi was so0o0 notty...i told him dat i was gona buy him a new water bottle..he onli replied me wif ok..later while we were walkin to ctrl he actuali threw his old bottle into e drain! lyk bacin ryt..mentang2 la i told him i was goin to buy a new one..chet!

Reached back hm at 1pm & as usual did e laundry before havin my afternoon nap wif lil' boi..woke up ard 3pm & followed mama & adeq to hv lunch...later hhubby called askin me to get ready to go swimmin..ntah la ape angin ajak go swimin ptg2..haha..n so we went to e 1 at bishan..sumpah lame nk mampoz..but fun la we bought a ball & played in e pool..hehh

Got off e pool at 7pm & den it was to T3 next...hubby's cravin to hv popeye..afta eatin walked ard e whole place...damn big la can..e oder tym wen we went we didnt managed to walked ard much..so diz tym since we had no oder plan in mind we decided to juz kill tym walkin ard...by 10pm we decided to call it a dae since lil' boi eyes droopy oredi..hee

Ok i gtg nw...til my next update ya..dhaa!


Friday, June 13, 2008 10:24 PM



Yest was e 1st tym hubby took lil' boi out..juz e both of dem dat is..well u c, e ting is, hubby's nt confident of bringin lil' boi out juz on his own...he's afraid he cuden handle lil' boi..haha..so yeah, he usually onli bring lil' boi to e shop or downstairs datz all..wel nw u noe hw tough is it to b a mummy yeah by? hehe

So aniwae, dey actuali came to mit me after werk...since hubby was on leave yest, i told him to bring lil' boi & mit me at orchard as i was suddenly cravin for e waffle ice-cream at gelare..nw dun ask me y...i juz wanted to! haha..n so we did..n boi, was it yummay! skali skale mkn mmg syiok...i loike...after eatin we went to puncak to hv a proper dinner...n hubby was tellin me,

"org mkn meal dulu aru mkn desert...kite tebalek plak.."

haha..ok wt..org tk buat kite buat la..hee..we both had fishball noodle..e sambal make it taste so0o nice...even our lil' boi non-stop pop fishball into his mouth..haha.. camne la tk bulat mcm fishball anak aku nie...LOL!

After dinner we den proceed to toyrus at paragon...juz to let our lil' boi run ard e store...n e onli toy he look for is balls, n more balls..from small to medium to large ones..haha..n oh2, guez wt...der was diz barbie doll on a pram & he actuali went ard pushin it & kissin e doll...hahahha! stop it eh baby...nk jadi sutun eh?! hahaha

By 9pluz we decided to head back hm..besides i was reali tired afta a bz dae at werk...n since hubby didnt bring along lil' boi's pram, we gotta tek turn to carry him otw back hm coz he juz refused to walk..guez he's too tired from all e runnin ard...reached hm ard 10pm let him play ard a while more before bathin him..den it was off to bed for him..n for me as well actuali..hehe..i was juz too tired dat i fell aslip together wif him...n i stil had my make-up on mind u..ish... wen i woke up & look at e tym it was oredi 7am..which means even my lil' boi didnt woke up for milk e whole nyt...tsk3

While todae at werk was freakin bz for me..i had to help my GM send emails to over 150 clients...i cuden email blast dem coz i had to input deir name on each email...n worst, sum of e email add wazen in e database so i gotta open up deir co. file one by one to search for it....can u imagined i started close to 12pm & ended onli at 5pm...naek keroh mate aku!

Ok nw i guez im blabberin too much...i'll let e pixies end my entry ya..hv a great weekend!