The Lady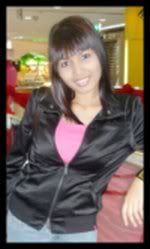 ♥Zura is the name♥
♥22-Dec-1987♥
♥A Wife & A Mummy♥


Her Love Ones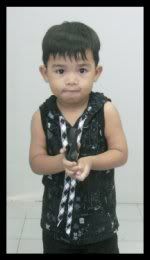 ♥Muhd Aniq Nufael♥
♥Born on 23/06/06♥
♥Son whom she loves dearly♥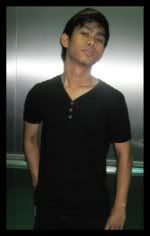 ♥Muhd Adam Firdaus♥
♥Blissfully married on 15/09/05♥
♥Hubby whom she is devoted to♥


Speak, don't bark.
Her Daily Reads
Friday, May 30, 2008 12:31 PM



I had a great 10 hrs of slip yest...juz wt i needed..ive been slipin late e past few daes...n yest i was juz soo0 tired...wt more at werk der were simply endless tingz to do...by 5pm i was oredi so0o shagged...so back at hm had my dinner, rest a while & by 9pm i put lil' boi to slip n im off to my lala land as well...i woke up ard 11pluz & saw hubby playin e comp..went to e toilet & off i went to slip agn..hehh...sowie ya by left u all alone yest...was juz too tired la...hee

Itz finally fridae...once agn e weekend is here..but it wil b over before we noe it..chet..wel nvm, weekend plans all made..juz hope it wil turn out well..i nid to spend more time wif e hubby & son...weekdaes r neva enuf...

I'll update pixies later tonyt aitt...for nw gona get ready to go for lunch...stomach mekin music oredi..haha...hv a nice weekend all!!

To nana, i reali hope u wil stay strong...i noe u r goin thru a hard tym nw..but truz me, patience is virtue...juz dun giv up on urself or ur son...im sure u can mek it...n plz eh, promiz me u wun do animore silly tingz lyk u did yest...nt worth it...juz beep me anitym u nid me ok, dun care wt tym...tek care darla....

Wednesday, May 28, 2008 10:53 PM


Aniq oh aniq, knape la kamu degel semcm...tapi tkpe, mama & papa ttp syg ok...muackz!

Earlier todae at werk had a talk wif my OM...she asked me if dey were to trf me to anoder branch wud i agree...well currently we hv 3 branch...centenial tower, uob plaza & nac, ware im werkin nw...nac is e smallest branch...so ez to sae diz is a gd place for newbies to cum & learn...wel lyk me la..so my OM was sayin since ive learnt everytin at nac mayb i shud go to oder branch as der wil b more challenges der..in oder werds, more bz la...

N oh, in aug we'll hv anoder branch openin at fullerton...so ya, i hv a choice to go to anyone of diz branches if i wan to..provided dey hv vacancy...but i noe fullerton confirm wil hv since it's gonna b new...well ting is, i dun tink im ready yet..todae is exactly a mth of werk for me...so far yes, ive learnt everytin...but i noe in oder centres tingz wil b diff...n also, i lyk nac coz itz nearer to my hous of coz...n also im oredi so comfortable wif my colleagues...hmm but i noe, 1 dae we wil hv to separate..

Wel i told my OM mayb nt nw...juz giv me a few more mths...wen its tym to go, den i wil.......


Ps: i was so hurt by wt i was told earlier todae...y muz it happen, AGAIN? i tried my very bez to werk tingz out...but i guez, it wil never b enuf........


Im beginnin to luv diz cats... *smile*

Tuesday, May 27, 2008 10:44 PM



My OM was bein a switie to sell me a bottle of e Super Model perfume by VS since she has 2 bottles of it..as u all noe for VS products u can onli get it either online or in US itself..e oder dae wen i purchased e VS beg online i did ask e lady if she sell e perfume..but too bad she dun...n laz week i saw e perfume on my OM table...so i asked her & she told me her sis bought it at US for her..n since she has 2 bottles she decided to sell me 1...i reali luv it so0o0o much! thnx agn ya RJ... *winks*

Speakin bout perfume, sumtin funny happened to my colleague reena todae..u c, she juz purchased a perfume yest...but sumhw e cap was loose yet she didnt realized it...n diz mrn otw to werk she suddenly felt her beg so wet..n soon e train she was in smelled so nice..haha...yeah u guez it ryt..her perfume leaked! n it was e whole bottle mind u! juz imagine, 100ml of perfume ALL leaked out..hw crazy is dat!

E smell was so strong til e moment i step into e reception at level 12 i can oredi smell it..hehh...n of coz she was pissed la...but lucky she managed to get it replaced...reena2, funnly la u... *giggles*

Well both my lil' boi & hubby is aslip nw..n no matter hw hard i try i juz cant get to slip....doh im very tired nw...booo....hmm i guez i'll juz laze ard in bed til i fall aslip...aitt den til my next update ya...dhaa!


Monday, May 26, 2008 11:55 PM


Todae am so0o heppy...wana noe y? coz e VS beg i ordered has arrived! n i reali luv it..itz nt too big nor too small..juz nice for me i muz sae...hubby was naggin i purchase a beg online agn..hehh...wel canot resist mah..who can ryttttt.... :p





Nice? no? wteva...haha..yg penteng aku suke sgt2...ok by i promis i wun buy animore begs online...but oder tingz can ryt?? hehehe

Had lunch wif kim todae..had a great cathin up session wif her..aniwae todae at werk wazen too bz but a gd ting i had tingz to do to kip me occupied all e wae till knock off tym..my GM wazen in ofiz, so it was juz me & my OM...she was bz doin mth end closin so i juz did my werk quietly...gd gerl ey...kwang3

Hubby fetched me back from werk & later as usual it was out for family dinner...had e usual foods & all were damn full afta dat..n oh, dat lil' boi of mine eversince his hair botak maken active lak..ish...nw he lyks to pinch & at e same tym scratch our nose...it leaves us wif a scar mine u...aru tadi aku kene, saket pe...nw da tande...

Wel i dono wt else to blog abt la kn so i guez i'll sign off here...readin back post aku nie mcm lari2 lak eh...hahaha...ok wteva..im out...dhaa!




Ps: diz cat cute ryt...he/she lyks to chill outsyd my houz togetha wif its' child...damn cute i tel u...!

Sunday, May 25, 2008 11:49 PM


Im in luv wif e houz nw can...suke skali...meks me luv forward to goin hm each dae..hehh




Ok so as mentioned todae we had 3 events to attend to..got ready by 12pm & proceed to hg to fetched rizal & gf wani...we den headed down to bedok for ninie's engagement...upon reachin had sumtin light 1st before goin up to c ninie...she was so gorgeous...n oh her mak andam was my fren, fadzila..reali miz dat gerl..n she's nw 4mths preggie..so heppy for her..niwae, it was great to c ninie's finaly engaged...juz hope she wil go thru diz path wif much patience...congratz agn darlin!




So afta tekin sum pics we den left for yat's weddin...juz as we got into PIE saw e oders who were escortin...on tym la kirekn...reached e bride side & lil' boi soon fell aslip on my shoulder...was too tired i guez since he woke up at 7am...me & hubby didnt eat coz der were juz too many ppl..besides lil' boi was slipin thus wil b kinda diff for me to eat..derfore i tot wil juz eat at e groom side..but den it was e same over at e groom side, so damn packed..so agn giv it a miz...instead i bcame e camera-women while e guys camwhore..guys can b more vain den us gerls ok..haha..but yeah, had a great tym layan-ing dem...




Next was to salim's dotter bdae bash at east coast..since we arrived kinda late e cut-cake session was over...so sad didnt managed to c e cake...onli get to eat..hehh..lata e guys started gamblin so i juz entertained my lil' boi who was so eager to c e sea..n oh, all awhile e bdae gerl was slipin...onli wen we were oredi goin hm den she woke up..but nvm, juz hope e prezzie we got her fits her juz nice..




Datz e cute babygerl..oh, itz her 2nd bdae niwae...so well, by 6pluz e guys decided to go mustapha centre...but we gave it a miz since nani & yuyun came over..so juz sent panjang & fam to potong pasir mrt before headin back hm...lil' boi played ard wif yuyun til 8pluz before havin his shower & off to slip...while puttin him to slip i fell aslip as well.. i juz woke up actuali datz y decided to blog awhile..n nw i tink i'll get back to slip...heppy werkin all!

Saturday, May 24, 2008 11:58 PM



Todae had been a long dae...in e mrn went out wif lil' boi to central as i gotta go to e bank..next to kiddy palace to get sum of his stuffs & later it was off to e saloon...but no, it wazen me who had a hair cut...in fact it was my lil' boi..i had his hair cut.....botak! haha...ok nt reali skin head botak la..more to GI dat kind...reason? wel his hair grows reali fast n besides, he pespire a lot...im sure he's uncomfortable esp wif e weather nwadaes..so yeah, nw much more better...juz dat, he luks lyk a toyol...oopss! hehehehe

Back hm bath him before puttin him to slip...later ard 2pm e new tv arrived...e agents came as well to fix e tv..so e whole aftanoon we were all bz doin cleanin up...n nw our hous luks much more spacious...by 5pluz i got myself & lil' boi ready to go mit my gfs, anna & inaa...initally had planned to mit anna onli..but since inaa wanted to tag along y nt...i miz doz gerlz soo0 much...

So by 6pm went out & cabbed down to vivo to mit dem...inaa brought along her fren, shida...reali frenly & gorgeous..we den headed to banquet to hv our dinner...afta eatin we sat outsyd to chill & camwhore...soon we proceed to zara as i wanted to buy a prezen for salim's dotter...saw diz cute, sexy lil' yellow dress which i super luv la can..n so i bought dat..also bought for lil' boi a wyt collar tee to match hubby's...we den walked ard e mall ahwile & since it was reali packed we decided to call it a dae...to my babes, thanx for e wonderful evenin...n anna, weight tu jage ok! hehe...c u gerlz next mth! (inaa try to mek it ya plz!)

Hubby was kind enuf to fetched me & lil' boi from e mrt..both daddy & son was runnin ard all e wae til hm..haha..well hubby's out nw...pandai la die eh...aku klua ptg die klua mlm..chet! wel nvm la..i nid to get to slip soon coz im realii tired..

Tomorow wil b anoder long dae for us..wil b goin for ninie's engagement, yat's weddin & salim's dotter bdae bash...amek kau, 3 events in 1 dae..hehe...so til my next update tomoro ya...for nw, pixies tym!


Friday, May 23, 2008 9:31 AM



Yest wazen a gd dae for me...wana noe y? coz 1st of all, i woke up late for werk (yikes!).. 2ndly, i was reali tired & slipy (double yikes!) & 3rdly, it was e 1st dae of my period thus e PMS mood (triple yikes!)...so yest was reali a bad dae for me..

While todae is reali a start of a gd dae for me...1stly my pae is in (yay!)..2ndly e bucket beg i ordered juz arrived diz mrn (double yay!) & lastly, my digicam is ready for collection (triple yay!)...hw much better can my dae get? =)

On a totaly diff note, hubby is on leave todae coz he's goin to tuas track wif his peepz...wel guys & bikes & tracks, wt can i sae..juz hope he wil njoy himself...niwae i guez i gotta start goin to werk secretly wifout e lil' boi noticin...coz diz whole week everytym i kiz him goodbye for werk he wil start cyrin at e door...n it wun end der ok..he wil cont standin at e window watchin me walk & cry even louder..it reali hurts me so bad seein my boi cry dat wae...sampai ter-sedu2...but wt can i do...i gotta werk ryt..haizz

Wel so e weekend is here..ive got mine all planned out..hw bout u? hope urz wil b a blastin one as well yeah...n oh, before i forget..

HEPPY 21ST BDAE TO MY LARLIN LELA!

Wednesday, May 21, 2008 11:15 PM



Ok i juz chatted wif a fren at msn earlier & i dono if i shud laff or cry or b shocked abt wt she said..haha...u guys wana have a share of it? ok here goes...

Luks lyk someone, or mayb many of u actuali tot i was braggin wen i said my pae is 1.8K...y? bcoz im juz a N level holder? or wt izit dat doubt u?

My fren whom i chatted wif, letz name her A..she told me dat anoder fren of ours, B actuali told her dat i was simply braggin bout my pae..B said der was no wae i cud land myself a job dat paes dat high...esp since my previous job paid me onli 1.4K...to add it on, B also mentioned dat im juz a N level holder...

My oh my Miss B, u sure do luk down on me dun u...but den agn, since it came from u, im nt surprised...coz moz of our frens knew hw foul ur mouth is..besides, u juz cant c sumone else, or in fact, ur own fren bein in a better position den u ryt...oh dun worry, we all noe dat...even A,datz y she told me...ahakz!

Well seriously, izit wrg to actuali talk abt my pae? i mean, i was juz xcited wen i was offered diz job e oder tym..n besides, diz is MY blog..didnt i owaes blog abt diz kinda tingz in my space...so wtz ur prob Miss B?

Oh wel u noe wt...i guez u r juz plain jelez..y? coz u hv a higher cert den me...yet u can onli get urself a job wif dat kinda pae...before i forget, didnt u owaes emphasize on hw BIG ur cert were? n furthermore u r stil furtherin ur studies...tk cukop eh? nk Master skali pe? haha!

Tel u wt, cum pae dae i'll gladly make a copy of my paeslip..n i wil den email it to u..let u c wif ur own big eyes...braggin? yeah mayb i m nw...klau brani, ckp la kt hamba sendiri ye...ku menanti..........

Oh boi i juz cant stop laffin....LOL!

Tuesday, May 20, 2008 11:26 PM


Ive been kinda cranky todae...all thnx to my diarrhoea which is hurtin my tummy real bad...i guez itz bcoz of e tom yam soup which i had laz nyt..but LUCKY my diarrhoea started onli wen i reached werk...i didnt even had a proper lunch coz wen i luk at e foods, i juz fil lyk goin to e toilet..shucks...i ended up eatin onli curry puff..n in e aftanoon my stomach was hurtin agn, diz tym from hunger...but no choice gotta endure...da mcm puase tau aku..ish!

Apart from my diarrhoea which was spoilin my mood, werk was hell todae...e calls were juz so0o crazy! kip cumin in non-stop..i was answerin 1 call wen 2,3 calls came in at one go..gosh...i guez nw i noe wt reena meant by reali BUSY...haha..but i noe derz more to cum...oh wel, werk is werk yeah...

I was super shagged even before i knock off from werk...was juz filin too weak..guez bcoz i never eat..n i had to go hm on my own coz hubby gotta do laz min OT...reached hm ard 7pm & i quickly eat...lyk as if im breakin fast gitu...LOL!

Hubby came hm ard 8pm & he told me to get myself & lil boi ready..guez ware he brought us? to Courts! haha...yep2, he got me e Canon digicam todae itself..cool or wt..BUT, e colour i wanted, which is pink, was currently out of stock...so, i gotta wait til latest fri...itz ok, i juz wait for a few more daes & once dey call i'll juz go collect it..my oh my, i juz cant wait...niwae, thnx alot by! luv u many2!

As for nw, i wana go take a shower & get to bed...e weather is juz so0 hot dat everydae i mek it a habit to bath agn before bed tym..so nw, sayonara everyone!

Monday, May 19, 2008 11:48 PM



Todae was family dae out..in e mrn since hubby was werkin i followed PIL to geylang...had our bf der & later walked ard...mama bought for me a blouse...n aya bought a bamboo carpet..he has owaes favour diz kinda carpet..later afta mama went to e market we headed back hm..afta helpin wif e houzwerk i joined lil' boi in his aftanoon nap all e wae til 3pm..syiok or wt..hehh

In e aftanoon clean up my room while waitin for hubby to cum back...ard 6pm all of us minus ajan went to woodland for dinner..e coffeeshop we owaes go to was closed so we went to e oder coffeeshop...e foods der were nice..wonder y dey neva go der eat before..well aniwaes, afta dinner we headed down to Courts at amk as PIL wanted to survey for new tv...

Dey ended up buyin a 42inch Philip flat tv..but of coz via instalment...baya cash truz bankrupt..haha...n mama bought for ajan a new Dell laptop...lucky ryt ajan..i saw a Canon digicam which im so0 in luv wif (itz pink btw!) & hubby promiz to get me dat cum pae dae..which is diz cumin weekend! i so0o cant wait to get my hands on dat!

Lil' boi was super active todae...datz y e moment we reached hm i clean him up & he strait awae went to his lala land..me & hubby den went out a while to shop & save...n nw, i shud reali get to slip since gotta werk tomoro...gona b handlin calls diz week...suke skali..hehh...aitt den, til my next update...hope u guys had a wonderful weekend...dhaa!

Sunday, May 18, 2008 10:43 PM



I had a pretty bad dream bout hubby wen i had my afternoon nap wil li' boi earlier todae..e moment i woke up i immediately msged hubby tellin him bout it...n of coz he laff it off, tellin me it wil never happen...n wt he msg afta dat reali bring smile to my face..dat sweet words cumin from him..well dat hubby of mine kinda ego la kn...konon dowan show his luv la..but yela bacin, i noe u luv me..but definitely nt as much as i luv u kn.. *bluek*

Aniwae todae as planned went over to my 1st sis houz for e housewarmin...initially tot wana go wif e PIL onli since hubby gotta werk...but since FIL wanted hubby to cum along as well hubby den got his fren to cover for him so he get to knock off ard 330pm...got ready & by 5pm we were all set to go...upon reachin my lil' boi kip wantin to go to e playground...n s0 hubby bring him to play for a while before cumin up...i was bz runnin ard for lil' boi who simply canot sit stil til i didnt got a chance to snap any pic...wt a wez..niwae my cuzzin is preg agn wif her 2nd child..n i seriously had no idea la ok..she's 7mths preggy nw...no wonder dey kip askin me wen's my turn for a 2nd child..haha...sowie la nenek & makcik2 ku, lagi lame agi...kwang3

We stayed til 630pm before mekin a move...later ard 7pluz i followed hubby to mit his frens to do deir bikes...lucky got lil' boi to entertain me..hehh...ard 9pluz i told hubby i'll mek a move 1st since lil' boi was slipy...n while pushin lil' boi in his pram he eventually fell aslip...too tired i guez..

Hubby's stil nt done yet...nvm, gona wait up for him since im nt slipy at all..so nw im gona cont blog-shoppin while waitin for hubby..dhaa!


Saturday, May 17, 2008 10:13 PM



U noe i actuali wanted to update yest...i was editin sum pics hafwae wen i suddenly juz got soo tired..i den tot i'll lay down a while before continuing...but den i actuali fell aslip! wen i woke up it was oredi 12am..bacin ryt me...i ended up switchin off e comp instead..since hubby stil wazen back by den i tot i'll wait up for him since he didnt bring along e houz keys...but guez wt, i fell aslip agn...n poor hubby actuali had to sit outsyd e houz from 1am-230am..hehh...but nt my fault wt...i was juz too tired yest...sowie ya by.. =p

Speakin bout hubby, dat man of mine actuali dyed his hair purple...yes, PURPLE! tkde colour laen purple plak..ish...but nah, im nt jelez...coz i so0 dun fancy dat colour...instead ive told hubby im gona dye my hair copper red...been wantin dat colour for so0 long nw...n since e hubby has dyed his hair, my turn la kn.. *bluek to hubby*

Oh btw guez wt...der was a power failure at werk yest...i was sortin e mails ard 10pluz wen poof! suddenly e lyts & comp went off...n it was half e buildin mind u...n e worst part was dat, it took 2 & a half hrs for e maintenance to rectify e problem..bacin kn..so long..dala smlm aku byk keje...i was worried i wun b able to finish all my werk on tym...but Alhamdulilah, by 540pm everytin was done...i den went to do e voice recordin for vesak dae & den it was tym to do closin...

Hubby wazen werkin todae...n so it was off to swimin pool for us! we promized lil' boi laz week but bcoz of e gloomy weather gotta cancel..n since den he kip sayin wimmin2.. (itz swimin btw, hehh) n so todae since e weather was sunny we went ahead..it wazen crowded at all..thank god...we spent an hr pluz in e pool before headin back hm...back hm as usual la kn me & lil' boi fell aslip...later ard 4pm we went out to my 2nd sis houz...but before dat went to haig rd 1st since my sis kempunan e foods der..maklom la, org mengandong..hehh...so bought for her satays & mee hoon before proceedin to her houz...reached der ard 6pm...eat & later juz laze ard til 8pm before mekin a move since hubby aint filin too good..

Tomoro wil b goin to my 1st sis houz for e housewarmin..wil b goin wif my PIL since hubby's werkin...n later afta dat wil b goin out but nt sure ware doh..oh wel aku nie ikot je..hehh...for nw im gona go accompany hubby watch tv outsyd..so njoy e pixies!


Thursday, May 15, 2008 11:19 PM



I reali wish i cud hv a whole dae to myself ware i can juz slip...coz seriously, ive been filin so restless diz few daes..but den agn, i onli hv myself to blame..y? coz ive been goin out afta werk e past few daes...on mon after werk went for dinner wif e family...we came back 9+ but stil i onli slept close to midnyt...on tues nyt stayed hm while yest & todae went out agn afta werk...yest went to amk hub wif e hubby & son for a lil' bit of shoppin...came back ard 11pm...slept at 12pluz...while todae went to mustapha centre & later to adam corner for late dinner...reached hm 1030pm..n here i m bloggin awae...

My oh my, wen can i eva hv a proper 12hrs of slip...actuali i can...coz my lil' boi here usualy slips at 8pm & wakes at 8am or later..juz dat, i dun usualy slip early u c...unles, im reali2 tired...wel hopefuly diz cumin long weekend i'll b able to restore back my energy...

Todae at werk was super bz...was sortin e mails wen a client suddenly wanted me to do diversion..so gotta do e programin & stuff..n e mails for redirection was reali alot...n den was helpin my OM to settle e backup thingy...gosh, i finally finished all my werk ard 530pm...by den rest awhile before doin closin..i stil hv a few more werk pendin...juz hope i'll b able to finish everytin by tomoro!

N ya, tomoro's friday babey! lyk finaly la kn..i so0 cant wait for e long weekend...on sat hubby wun b werkin so wil b goin out...while on sun gona go to my 1st sis houz for kenduri...wil b goin wif my PIL since hubby gotta werk...while on mon hubby's werkin..but nvm, wil juz rest at hm..

For nw i guez i better get to slip...my eyebag is gettin worst u noe..booo...wel til my next update den...dhaa!


Tuesday, May 13, 2008 9:30 PM



Im startin to hv late nyts agn...which is so0 nt gd...at tyms i try to slip early but i'll end up tossin & turnin on e bed til 12pluz before i can get to slip...y eh..system lari ah..hehe...i reali hate wakin up filin so tired & lethargic..n afta i cum back from werk my body wil start achin..sigh

Niwae speakin bout werk, wel itz been great so far...i reali luv it wen derz tingz to do...coz i tel u, wen derz no werk u wil tend to get soo0 bored nt knowin wt to do...juz lyk yest..i happened to finish all my werk by 4pluz..n afta dat i was left wif notin to do, juz sittin down facin e comp..lucky my OM gave me laz min job...n todae it was bz e whole dae...hopefully everydae lyk diz..

Hubby's been fetchin me almoz everydae eversince my 1st dae at werk..n moz of e tyms i didnt asked him to ok..he willingly wana fetch me..so y nt kn...im reali savin alot on transport...up til date i've spent less den 15bucks on ez link...gd kn...i loike..

Earlier todae had lunch wif nana...she was goin for a intv ard town area & derfore had lunch wif me 1st...n babe, wteva we talked abt earlier let it b juz btwin us aitt...esp psl pompan tu..tkpe, kite ngok sejaoh mane die nk go on ngan prangai lame die yg suke bobal world..oh wel, u noe i noe la k...

Ok nw gona go join hubby watchin jackass outsyd...he's been laffin non-stop til juz nw...let me c wtz so funny..hehh...dhaa!


Sunday, May 11, 2008 2:45 PM


HEPPY MOTHER'S DAE TO ALL BEAUTIFUL MUMS OUT DER!!

To mak (my mum): Thank u for bringin me into diz world & bringin me up wif so much luv...i noe i may nt b a perfect dotter..ive done tingz to hurt u & stuffs..nevertheless, im grateful dat u neva gave up on me..for owaes bein der for me, esp wen im at my lowest..notin can ever replace ur luv...u wil owaes b my num 1..

To mama (my MIL) : Thank u for treatin me juz lyk ur own dotter..im reali lucky to hv a MIL lyk u...doh u myt nt sae it but thru ur actions i can c dat u reali do care for me..n e same goes to me...thank u for tekin care of me lyk ur own...

Onli wen u hv bcum a mum urself wil u den undastan e true luv a mum wil giv her child...e pain a mum endured while givin birth, juz to c her beloved child...n e endless luv she wil giv to her child til her laz breath...

To my babyboi, i may b far from bein a perfect mum to u..but i promiz u dat i wil try all waes to kip improvin myself...n hopefuly 1 dae, i'll get to hear u sae,

"Mama, thank u for bein e perfect mum..."

____________________________________________________________

(edited @ 11:51 PM)

Weehuu...juz gt hm...went out on a family outin to celeb mother's dae earlier...ard730pm we siblins went over to mama's werkplace, waitin for her to finish werk at 8pm...later ard 8pluz aya came to fetched us from der...

N so we proceed to queenswae for a walk...aya bought for ajan a nike sandal...n i oredi aim a shoe which im in luv wif...wil sure cum back for dat afta pae dae...so aniwaes, ard 9pluz we left queenswae & proceed to hv our dinner...ware else if nt woodlands ryt..hehe...yeah2, we juz cant get enuf of e foods der..seriously u guys shud try it out...itz cheap & deir service is gd...n of coz, e foods itself is yummylicious!

I tried nt to over-eat juz in case i suffer from stomachache agn! ahakz...niwae, itz tym i lose sum weight...lyk seriously la ok...im startin to eat junk foods late at nyt agn..ish...hard to control seh! zura2, better watch ur diet!

U noe, i reali nid to get to slip nw...gota werk tomoro...dun wana overslip! so wil update agn tomoro ok..hv a great week ahead...dhaa!


Saturday, May 10, 2008 11:27 PM



Plans dat were made for todae was eventually changed...had wanted to go swimin in e mrn but since e weather luks gloomy we decided to giv it a miz..so 1st half of e dae was spent at tym instead watchin tv & slipin...we went out onli at 6pm but didnt went to Explorer Kids coz hubby said for sure it wil b crowded derfore we headed down to T3 instead since hubby wana try Popeyes...i reali luv e black pepper fries..e mashed potato was ok for me...hubby on e oder hand luv it..n oh e chicken itself..i muz sae it was reali well cooked...better den e wae KFC cooks it..so yeah, i prefer Popeyes to KFC of coz..juz dat dey onli hv 2 branch for nw...nvm, hopefully dey wil open a branch soon nearer to my place..hehh

After eatin we let lil' boi run ard e huge place before proceedin to nana's chalet..mozly all were her family members so i dun fil awkward since i noe moz of dem..e lil kids lyk fina & didi r so0 grown up nw...i stil remembered e laz tym i saw dem dey were stil smal la ok...hehh...we soon chil in e room since it was hot downstairs...by 1030pm we decided to mek a move since hubby's got oder plan...i was suppoz to folow him but den lil' boi fell aslip in e car otw so i told hubby to go ahead..

So nw m waitin for him...since he didnt bring his keys...lucky he's nt cumin back hm late else i'll sure go to slip 1st...ok im tired tpyin so juz njoy e pics aitt...dhaa!


Friday, May 9, 2008 10:01 PM



I juz fil lyk updatin so here goes...

Well hubby is currently werkin at wil cum back at 1030pm...he actuali asked me & lil' boi out later but since lil' boi is oredi aslip nw i told hubby i'll giv it a miz..dat dozen mean u can cum back hm late ok by...mek sure u kip ur promiz hor!

Hubby wun b werkin tomoro..which is of coz, very rare..so we hv make plans for tomoro..in e mrn wil b goin swimin..while in e evenin myt b bringin our precious to Explorer Kids at downtown east..n later at nyt gona go to nana's chalet..but i doubt wil b stayin late doh...coz mozly itz her family members...im goin since yana told me her grandma wana c me..hw swit...been ages since i laz saw her niwae..so yeah, wil drop by a while...

While on sun itz Mother's Day! it wil b my 2nd yr celebratin Mother's Day...but of coz i stil wun b able to hear my son wishin me...unlez we asked him to of coz..haha...wel itz ok..i hv many more yrs for dat..we'll b goin for dinner as a whole..n wen my pay's in den i'll bring my mum for dinner..yeah2 i noe by den it wil b too late oredi..but wt to do..nw broke liao..*sob2*

Seeing lil' boi slip beside me nw meks me wana join him...n mayb i shud..been havin late nyts diz few daes..no gd no gd...wel im gona leave u guys wif sum pic nw..hv a nice weekend ahead ya...dhaa!


3:25 PM



Well i juz wana share my tots on a certain issue...itz juz a random tot so to doz who fil e pinch wel im sowie for dat..

Ok as u all noe, diz week im werkin at level 12...n juz opp my ofiz itz e Recruit Express ofiz...derfore every dae i c lots of ppl cumin in for interviews...n ya, majority are actuali malays...n sumhw, as a malay, i do fil kinda embarassed lukin at e wae diz ppl, mozly gerlz of coz, drez up...

Y i sae so? diz gerlz actuali came wearin hotpants, mini skirts, tube & what-nots for the interviews...nw u tel me...u r goin for a interview & u actuali dres up dat wae?? my oh my...if im e interviewer i'll surely ask dem to go hm & chnge...cumon la...dun dey hv any sense of shame? lyk seriously, do dey tink dey r interviewing for e post of hostess? oops!

Neva in my life hv i ever wore even a mini skirt to an intv la ok...haizz...nw i noe y melayu tk maju....krane org2 camni la...

Well lyk i said, diz is juz a random tot..so yeah, sape mkn chili die la rase pedas nye ye.....

Thursday, May 8, 2008 11:08 PM


Ok pics update done...derz more but m juz too lazy to edit & stuffs...for nw got notin much to update...so wil do so wen der is, provided im nt lazy la ok...dhaa!