The Lady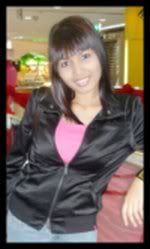 ♥Zura is the name♥
♥22-Dec-1987♥
♥A Wife & A Mummy♥


Her Love Ones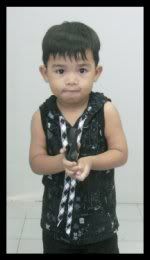 ♥Muhd Aniq Nufael♥
♥Born on 23/06/06♥
♥Son whom she loves dearly♥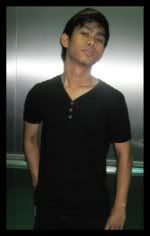 ♥Muhd Adam Firdaus♥
♥Blissfully married on 15/09/05♥
♥Hubby whom she is devoted to♥


Speak, don't bark.
Her Daily Reads
Sunday, March 30, 2008 11:48 PM



As mentioned in my previous post todae was family dae out to east coast for picnic...nani & lil' yuyun came ard 930am and soon hilmi arrived as well...by 11am we were all set to leave..hwever, aya didnt tagged along coz he wazen filin well..so yeah, it was us minus aya...we went for breakfast 1st before headin to east coast..e weather was fine wen we arrived...pick a spot & lil' boi n lil' yuyun got changed in deir swimin costume..btw can u bliv my boi was afraid of e sea? haha..guez bcoz of e wave..everytym hubby bring him near e water he wil scream...lil' yuyun on e oder hand njoyed e sea...cute la dey all..

We didnt managed to stay long coz it started rainin soon..we 1st took shelter nearby & tot wana cont wen e rain stop..hwever it started gettin heavier..we den decided to head down to jurong swimmin complex instead..so went back hm 1st to get new clothes before proceedin to jurong...lucky it wazen rainin der..lil' boi was havin so much fun in e pool...so was lil' yuyun..onli e guys swim...me, nani & mama rilek one corner..hehe

About an hr later dey got off e pool as it started drizzlin..so we packed & headed to a nearby coffeeshop for our late lunch...by 4pluz we were oredi on our wae back hm..lil' boi & lil' yuyun slept in e car..back hm all of us fell aslip till 6pluz..btw sowie to waney for not bein able to attend her son's bdae party...we were juz reali shagged..

Later at nyt ard 9pm me, hubby, lil' boi, adeq, nani & lil' yuyun went to e pasar mlm at central..bought sum foods & toys for e kids before goin hm..aya later sent nani & lil' yuyun back hm ard 11pm...

Overall we reali had so much fun todae..shud reali do diz often..oryt nw, gonna let e pixies do e talkin...dhaa!


Saturday, March 29, 2008 11:38 PM



Heylo earthlings!

Hubby's out nw so i tot i'll update..weekends have been great so far..fri evenin hubby fetched me from werk & initially tot of goin novena awhile but since we were oredi wet due to e rain we decided to head back hm strait instead..ard 7pluz went out together wif mama to geylang..accompanied her to buy her tingz afterwhich we had dinner der itself..n since moz shops were oredi closed we proceed back hm after eatin..

Later at 10pm we left lil' boi wif e grandparents & we went on a double date wif nana & fir..elin & ateng cuden mek it so yeah mit e oder couple instead..we biked to PS to catch a movie..we watched semi-pro..ok dat show is reali crappy k...haha..but den damn funny la..oh wel itz a comedy show, wt do u expect..e movied ended ard 130am & we den biked to tpy together but went separate waes later..me & hubby went to mit e usual cliques at e coffeeshop while nana & fir proceed to mit deir peeps for rydin..aniwae deq, we'll sure do it agn ya.. *winks*

Me & hubby den chilled til 4am before mekin a move..back hm carried lil' boi back to our room & slept all e wae til 9am..earlier todae me & family went to a weddin invitation at tpy..hubby didnt tagged along since he's doin his bike..we didnt stayed long at the weddin doh..left short while after eatin..back hm all of us got changed into our home clothes before goin out agn, diz tym hubby followed..we went to Giant at tampines..well i was suppoz to mit shima & lily for dinner but laz min gotta cancel...im reali sowie k gerls.. :(

Aniwaes, we shopped at Giant before goin to woodlands to hv our dinner..saw nani & family der as well...dey were celebratin nani's bdae which is todae..we left ard 10pm..tomoro mrn we gona go picnic! so cant wait..nani & lil' yun wil tag along..n yeah, hilmi as well..im sure we gona hv lotsa fun..for nw i better mek a move since we r leavin early tomoro...juz hope e weather wil b juz fine! k nw, pixies tym..dhaa!




Womens r vain...so m i.. =)(camwhorin at werk...hehh)


Friday, March 28, 2008 12:32 PM



Itz late nw..i noe i shud b slipin since i'll b werkin later..but well suddenly fils lyk bloggin..been a while since i blog...gona b a long entry ya..so here goes..

Mondae:

Hubby came to fetched me from werk but since it was rainin heavily we stayed at my werkplace till 7pluz..by den e rain stil haven stop so i told hubby y nt juz proceed back hm..besides it was onli drizzlin den..wana wait til e rain completely stop i guez we'll never mek it hm...so yeah juz endure e rain thruout e journey back hm..sumhw i luv bein in e rain..hehh..back hm had my shower & later ard 8pm as usual e whole family is off for our family dinner..diz tym we went to dine at Rasa Bestari which is at bukit batok..all thnx to my gerlz for e recommendation..food was great..ate til damn full.. *burrppp*

Tuesdae:

Pae dae babey!! hehe...hubby was on MC dat dae coz he's reali sick..came to fetched me after werk & i followed him to c a doc before goin to e saloon to do my hair..tot of goin toy r us but by e tym we came back was late so tk jadi lor..instead we bring lil' boi to hv our late dinner at e usual coffeeshop afterwhich went to MIL's werkplace to chill..

Wednesdae:

I was on urgent leave coz my uncle passed awae...nt reali my close uncle but stil my relative u c...later in e evenin went to tekka mall wif hubby, lil' boi & MIL...dine at zamzam & later walked ard golden landmark mall before headin back hm..hubby went out at nyt while i juz chilled e nyt awae at hm...borrriinnn

Thursdae:

Kinda slacked at werk..was doin my mthly sales report wen my manager said she wil cum my place wif e new manager...i actuali had to briefly tell my new manager bout my job scope..but stil i hv to send her e handover list soon coz i dun tink she absorb much coz derz simply a lot to be teached...hehh..so yeah, dey stayed til 6pm before goin off..i then quickly rushed back hm coz had planned to mit yaya at tpy ctrl...went to get lil' boi before mitin her...sowie ya to made u wait for almoz half hr..hehh..but hey, atlez i mek it up by treatin u to dinner ey..so fair hor..doh it was lil' boi 1st tym mitin yaya but he was so comfortable wif her...asek mintak dokong je..si yaya dala kecik, dokong anak aku sempot..haha! by 10pm we made our wae back hm...n oh guez wt..we saw 2 cats mekin out earlier!! reali tk bedek..burok la ok!! haha

I reali dun fil lyk werkin todae sehh..haizz..but nvm, anna promised me Mac for lunch so im goin to werk for dat..haha! later at nyt gona go geylang wif mama..n also gona go on a midnyt movie date wif ateng & elin..nt sure jadi anot..tk den i guez we gona go JB..

Aitt den..better end here..else im nt gona wake up in e mrn! gona leave u guys wif sum pixies nw..til den, heppy weekend to all!




N oh, before i forget...




HEPPY 1st BIRTHDAE TO AFIQI ELRIANO! U finally turn 1 yesterdae..grow up to b a hensem but nt a matrep ok! Lup u..

Wednesday, March 26, 2008 10:25 PM


Yez lovelies, i cut & straiten my fringe laz nyt..n im so luvin it..atlez i dun hv to kip clipin up my hair.. :)




E moment i luv moz..talkin & camwhorin wif lil' boi...n oh boi, he sure noes hw to pose.. *wink*




C his nose? c dat pimple? wel nt dat clear..tu tym lom masak...nw da pecah da..hehh




Ok diz is cute...c dat pole lil' boi holdin? datz actuali our bedside lamp...n sumhw itz kinda unstable...n lil' boi tot it was goin to fall on him so he hold on to it...n wen asked to let go he die2 dowan coz scared...haha! reali hilarious..hubby was laffin non-stop...shud hv taken a video instead... :p

Ps: Wil do a proper update tomoro aitt...nyt!

Monday, March 24, 2008 3:38 PM



My oh my, 2 & a half hours more to go before knock off tym! im goin crazy oredi la can?! totally mondae blues! 1st of all, my lappie at werk is goin nuts! or shud i sae e mouse instead..totaly went dead on me! n to mek tingz worst, e cursor at e keypad is difficult to use...blardy iritatin seh..dala nie laptop ntah zaman bile nye! ol' skul gler pe! tu ah nk bajet beh menyusahkn org! ish!

2nd ting, ive been goin to e toilet to ans nature call for i-dono-hw-many-tyms..i guez itz bcoz im cumin my period soon, pluz i drank lemon tea earlier...nw diz is wt happens wen i drink lemon tea...aiya...

Well letz move on to a bryter topic shall we..hmm hwz e long weekend for u lovelies? mine was ok..notin much activities done actuali...on fri as mentioned went to leona's chalet while on sat, i went over to my sis new crib which is at sengkang as well...dey haven move in actuali..juz went over to do sum cleanin up...so i juz pop by to c e houz..sumhw i stil prefer e ol' houz..hehh

I later followed them back to e ol' hous to chill ard til 9pluz before hubby came to fetched me...went to e coffeeshop to chill a while wif his frens before mekin a move at 11pluz..while yest, i stayed hm..gd gerl kn..hehh...hubby was werkin mrn shift after which he came back & did his air-brush thingy agn..so yeah, i juz laze at hm wif lil' boi..

Oh btw hv i mentioned dat my lil' boi had a pimple at his nose?? im nt kidin ok! i realized it yest mrn wen he woke up wif a red nose..i tot it was juz sum itchiness & wil go awae soon but it didnt...n diz mrn woke up it was kinda watery..hubby said myt b due to heat...as u noe, my boi canot b expose to heat...abit sensitive i muz sae...red spots wil start cumin out den..dat is y i seldom wear for him long sleeve clothings...hmm MIL said he luk lyk a clown..hehe..

I better go nw..stil lotsa werk pendin..til my next update den...dhaa!

Sunday, March 23, 2008 10:03 PM



Heppy 1 yr 9 mths to our lil' precious!!




Each mth u grow a mth older...n todae, u juz turn 21 mths my dear..juz 3 more mths to go before u finally hit 2! my boi is sure growin up real fast..so fast dat i reali wished he was stil a baby.. :)

Development wise, he's learnin new tingz each & every dae..a reali observant boi who picks up wt oders do & eventualy doin it..stil haven speak sentences but juz word by word..wel itz ok...atlez he understands our language..n he noes wt he wans nw...a lil' too mischievious i muz sae but den agn, boys wil b boys yeah..juz as long he's afraid of either one of us is enuf..

To lil' boi, we juz wan u to noe dat every tym we scold or beat ur lil' hands dozen mean we dun luv u & njoy doin it..we juz wan u to learnt from mistakes..for u to noe which is ryt or wrong..doh at tyms i noe u r juz testing our patience..we'll let u learnt & fall on ur own while guidin u along e wae...all we wan is u to grow up to b independent...

We promise u a bash u wil neva forget cum june ware u wil turn 2..we juz hope everytin wil turn out as planned..n oh, we even hv in mind a perfect bdae gift for u...sumtin which mama & papa noe u wil luv soo0 much... :))

Friday, March 21, 2008 9:47 PM


Earlier diz afternoon went to leona's son b'dae party @ east coast together wif lil' boi, nana & son..hubby cuden tagged along as he's werkin full shift todae..besides, aya was usin e car u c...so yeah, waited for e rain to stop ard 430pm & cabbed to east coast..fetched nana at tpy lorong 1 as she's from der..

Reached der around 5pluz & chilled ard til e cut cake session which is ard 6pluz..i super luv e cake la can..so0o cute sia! fiqi kip wantin to touch e cake but wen left alone, tk kacau plak cake tu..haha..cute la him..look so abg2..he was kinda moody doh..guez he's slipy..

We den waited for mira to arrived before leavin moments later...since me & nana r tekin a bus hm didnt wana leave so late..we cabbed to parkwae parade before boardin a bus der..n oh, i actuali carried lil' boi all e wae coz he was lazy to walk...dala tk bwk pram..klau ringan tkpe tu budak! naseb la anak..haha...kidin2..

Surprisinly lil' boi was so obedient in e bus..sat still all e wae..haha..guez bcoz he seldom tek bus..sumore it was a double deck bus & we sat on top so yeah, jakon mayb..hehh

Reached hm at 845pm & after cleanin up lil' boi he strait awae went to slip..hmm nw waitin for hubby to cum back at 1030pm..he did said he myt b coverin for his fren to do nyt duty..hwever hope tk jadi la eh..oh wel, gonna leave u guys wif pics nw! dhaa!


Thursday, March 20, 2008 5:40 PM



I suddenly hv diz urge to blog abt my late grandfather....

I was never closed to my atok..he owaes have diz fierce look on his face thus mayb datz y i seldom talk to him..doh wen i was in pri skul i owaes slip over his houz still we were never dat closed u c..

Mayb in his eyes i was owaes e black sheep..owaes creatin trouble for my family..he wazen happy wen he got to noe i drop off from skul at sec 5..i stil rmb wen i was in sec 2 or 3, he used to tell me diz,

"skrg nie kau blaja la betol2..nnt dabez skola nnt kau nk buat ape kau buat la, nk panjat pokok pon aku tk kesah"

haha...funny man he was...i replied wif juz a "hmm ok"..i never took his werds seriously...

In 2004 atok started fallin sick...mayb due to his old age..he was 80+ den if im nt wrg..he was admitted in hosp for a few weeks n durin dat point of tym, he lost a lot of weight..to e extend dat i can c his bones...my atok is nt reali fat, but he's quite berisi u c..so u can imagine hw much weight he lost..

It was sumware in late 2004, he was reali2 sick den...at dat point of tym i kip wantin to visit him in hosp but cuden find tym due to my hectic werk schedule then..i was werkin split shifts at a restaurant den thus it was reali difficult to take time off...n wen i finally got e tym dat week, i tot i wil visit him e next dae..but who hv guez, i received news dat dae itself sayin he's gone..

If onli..................

If onli i had take time off earlier..if onli i had TRIED to mek time to visit him...but it was all too late...he was gone..n notin cud change dat fact..

I was so regretful den...i kip on cryin..esp wen i kissed him for e laz tym dat dae...lookin at his swit innocent face...

Sumhw i wished he was stil alive..he cud then witness my weddin, he cud den mit my wonderful hubby & son...i reali wan him to c dem....

I may nt be closed to him before but he's my atok no matter wt..n i luv him..i reali do..n nw im missin him as well...i dono y...if i cud get e chance i juz wana tel him all diz..

Hw much i luv & miz him.......... =(

Wednesday, March 19, 2008 11:42 PM



I was on MC agn todae..my throat stil hurts, but atlez nt as bad as yest..hubby took urgent leave coz he aint gt enuf slip...dono y he cuden slip laz nyt..onli managed to at 4pluz in e mrn...thus ard 8pluz he went to attend to 1 call before tekin leave..he spent e whole afternoon air-brushin his bike...da start alek la plak...hmm

Warez for me juz laze ard at hm...1 whole dae runnin after my lil' boi...dat boi eh aiyo..super active seh! lari kt dapo pastu kite keja die, lari plak lua panjat2, pastu keja agi, masok bilek bongkar...ish! tk tau penat betol! n wen we wana scold him, he sure hv his waes to mek us laff instead..aniq2..

Oh btw, after 2 mths hubby's spark is finally ready for collection! BUT, it's nt e pipe he wanted..stil haven arrived..so for nw temp usin a illegal pipe..ish...nvm, he wun b usin it for werk niwae...he stil hv his RXZ...i reali miz his spark sia..dat is by far my most fav bike..i told him no matter wt dun sell off dat bike.. *smile*

Nani came by wif lil' yuyun earlier..been so long since i laz saw yuyun...rindu la plak..hehh...lil' boi as owaes, so cheeky..cute la seein e both of dem..

Hubby was suppoz to go JB tonyt but den cancelled coz his fren accident..ish.aniwaes, while lil' boi was slipin juz nw he suddenly began coughin n before i knew it, he vomitted! abez smue baju tilam all...lagi2 plak hubby's out..aiyo..lucky BIL was ard to help me clean up..poor lil' boi..but atlez gd la he vomitted..hopefully get well soon..

Aitt nw, im gonna grab a bite..super hungry sehh...tomoro werkin...lazy ok!! ah k la nyt....dhaa!!


Tuesday, March 18, 2008 2:48 PM



Hey der earthlings...

Im currently at hm as ive gt a sore throat..it reali hurts coz it seems so dry..i woke up early in e mrn ard 3pluz drinkin up lotsa water but stil dozen help..i even had difficulty slipin til 5pluz..ended up msging my manager sayin i need to take MC...even my lil' boi is sick..he's down wif flu..lucky no fever..

Yest yaya came over my werkplace ard lunch..chilled ard til 4pluz before mekin a move..hubby came fetchin me after werk n followed him to collect his custom made bike seat..back hm chilled a while before gettin ready to go for dinner wif e rest..went to woodlands agn..we ordered ginger beef, lemon chicken, ikan bakar, sambal kankong (my fav!) & tom yam soup...damn nice la can..n oh tinkin back, i guez my throat hurts coz of e milo dinosaur i had laz nyt..aiya..padan muke aku!

I hav 2 weeks pluz to go before startin on my new job..n yeah, i noe im gona miz my current werk..but den agn, diz is e chance for me 2 move on to a better career opportunities..i reali2 hope everytin wil turn out well for me..

Aitt nw, gonna join my lil' boi in his slip before goin to e doc later on...heppy werkin all!




Im gona miz u gerlz so much after we separate... =(




E pics which yaya edited..i loike... =)

Saturday, March 15, 2008 11:58 PM



Hubby was werkin mrn shift so i decided to hit e pool wif lil' boi & nana..we reached e swimmin complex ard 945am and spent 1 hr in e pool..thank god it wazen rainin..doh a bit hot..after cleanin up we den headed down to Mac for our late breakfast before walkin ard ctrl & later proceed back hm ard 1pm..




Back hm me & lil' boi slept all e while til 330pm..hehh...later at nyt after hubby came back we got ourselves ready to head down to east coast for ina's bbq pit..along e wae fetched lynna & her dotter..reached der ard 8pluz & anna & shasha were oredi der..siti cuden mek it coz it was rainin over her side..

Reached e pit sat ard awhile before e cut cake session...swit of ina to wait for us..hehh..n babe, cant bliv u actuali bought dat SUPERMAN cake la ok!! kemarok pe? haha..well aniwaes, hope u lyk e gift from me.. *winks*

We later started camwhorin & juz chilled ard till 11pluz before decidin to mek a move..sent lynna & shasha to kallang MRT & we proceed back hm..was so tired dat we strait awae went to slip after cleanin up..

2moro aint got no plan..hubby's werkin e aft shift..nt sure if i'll go to my sis's houz at bukit panjang..c hw..well til here den..njoy e pics..dhaa!