The Lady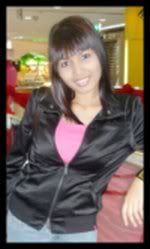 ♥Zura is the name♥
♥22-Dec-1987♥
♥A Wife & A Mummy♥


Her Love Ones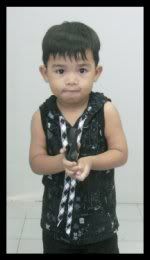 ♥Muhd Aniq Nufael♥
♥Born on 23/06/06♥
♥Son whom she loves dearly♥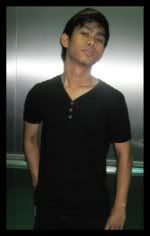 ♥Muhd Adam Firdaus♥
♥Blissfully married on 15/09/05♥
♥Hubby whom she is devoted to♥


Speak, don't bark.
Her Daily Reads
Thursday, December 31, 2009 6:03 PM
And so we have come to the end of 2009 & by 12am tonyt, we will be welcoming a brand new year, 2010. I stil cant believe just how fast the year had pass by. 2009 has been a great yr for me. Made lotsa new frens, had a new job & e most impt ting is, I had e best bdae this yr! =)

This is just a short entry unlike last yr. Well looks like this will b my last entry for 2009.

Let me just wish everyone a blasting New Year ahead! I pray it wil b better for me & family. Insyallah. =)


Friday, December 25, 2009 7:50 PM



Currently at SK with hubby & lil' boi. My sis & family went to KL thus my mum asked me to accompany her here. Of coz, I would b more than happy to do so. Hubby was werkin e mrn shift therefore I cabbed here with lil' boi @ 1pm. Spent e afternoon watchin Twilight & New Moon with my mum, now she's addicted to it as well! hehehe. Hubby finished werk at 330pm & he then went to play kite-flying alone.

Anywae, yest was on half day leave. Well not really half-day, we knocked off at 3pm. It was also e last day for my colleague Sarah as startin next week onwards, she'll start her maternity leave & will be back only 1st march. Im sure gona miss her alot. Nevertheless, prayin for a safe delivery for her. =)

Later in e evenin went to Century Sq to watched Alvin & Chipmunks2 together with my nephews. Had promised them a treat to that show & since e show was out yesterday, we decided to bring them since they were goin for their holiday today & back only on Monday. Oh btw, e show is super cute! hehe. U guys should go catch it, worth e money.

No plans for Sat & Sun, how borriiinnn. Well we'll see la hor, who knows hubby got any plan for us. Meanwhile, enjoy e weekend ppl. N to those celebratin Xmas, have a Merry Christmas! =)

Wednesday, December 23, 2009 3:45 PM
HAPPY 42 MONTHS LIL' BOI!

And so..another month older. Last month I remembered bloggin abt how I was hoping e fall he had 2 mths back would b e 1st & e last. But unfortunately, he had another fall last month, which Im sure u guys are aware of.

E guilty-ness that I've been feeling since that day has faded away, much thanks to e encouragement werds from all my frens & of coz, hubby. Same thing they said, he's a boy, yada yada yada. As much as I keep denying at that point of time & tell myself it wouldnt happened if I was more careful still at e back of my head I knew that, even if I was 101% careful, accidents are bound to happen. True?

Each time he starts to jump up & down like a monkey, running here & there, I tried my best to remind him in a nice way abt that 2 beautiful (not!) scars he has on his forehead now. To tell him that behind his careless-ness, there's bound to b some consequences he has to bear. And of coz, e heart-attack I'll suffer! haha ok kiddin.

Anyway, I just hope he would grow up abit more faster. Just so that he will start to well, idk, mayb take things seriously? Ok mayb that's just a wishful thinkin on my side. Told u idk what Im talkin abt. haha. Bottom line is, I just want him safe. Im sure that's what every mothers want for their kids ryt? =)

Before I end this, just wana say that my son will b startin school in 2 weeks time! Im so0o0 excited for him, though Im afraid his teacher might send him home on e 1st day. Haha ok this is just some private joke between me & some frens. hehe. Well2, I guess my son IS growing up fast yeah? =))

Tuesday, December 22, 2009 11:42 AM
HAPPY 22nd BIRTHDAY FYRA!

Also, to me as well! =)

In case u guys forgot, both of us share e same birthdae. It's really great to have someone who shares e same bdae as u, counting down together. Hehe. Yesterday at 12am we call to wish each other happy birthday. =)

Anyway, my bdae has been great so far! Yesterday at 9pluz adeq, nani & ajan gave me my bdae present which is a Bonia wallet! Realli like it alot. Afterall, its abt time I change my wallet as well. hehe

Later at 12am hubby came to me & gave me a flower afterwhich he said that my present would b belated as his pay not in yet. At 1st I was kinda dissapointed but of coz, I try not to show it. I just smiled & said it's ok. He later said that he had called my BIL frens to come & sing a bdae song for me. I actually bliv that ok! haha

When someone knock on my door, I opened & expected to see e kids outside. But instead guess who I saw at e doorway? It was my brother & his gf, dee! I was seriously so shocked, they were e last person I expected to see ok! I turned to hubby who was smiling & then I started cryin. LOL!

I think I cried for quite a while sia..hehe. That's when hubby came to me & gave me my real present instead. I was confused of coz. Opened it & guess what he got me? An AX watch!! That is seriously e best gift for me. He knew Im not brand conscious however he said e moment he saw that watch, it match my uniform for werk. Hehe. How sweet can he be.

Oh n my bro & dee got me a bear! They called it e mini-me. Super cute I tell u, complete with birth cert! hehehe. I have a feeling my son gona fight with me over that. hehe. N yes, they got me a cheesecake as well. Yum2. But bcoz I was too full I wasnt able to finished it all up. So big la! haha

Tinking abt last nyt just cant make me stop smiling. This is seriously e best bdae I ever had!

Thank you Abg..

Thank you Dee...

N most importantly,

THANK U HUBBY! ILY SO MUCH!! =)


Monday, December 21, 2009 11:45 AM
My long weekend was F-A-B-U-L-O-U-S!

As u all knew, I was on leave last Friday since e whole family was awae to KL for 3D2N. Hubby had to werk for half-day thus in e mrn I brought lil' boi to Mac for breakfast before goin to e market. Since noe one were at home I decided to cook hubby & lil' boi fav dish; black pepper chicken & fishball soup. =)

We got home near to 12pm & before I could even start on my cookin, hubby reached home. While waiting for me to finished cooking he took a nap while lil' boi got himself bz playin PS3. With no one disturbin me I managed to get my cooking done within 1.5hrs. =)

By 2pm I woke hubby up & e 3 of us had our lunch together. It feels great to see your love ones enjoyin ur cooking. Furthermore to be honest I seldom cook since MIL will always do e cooking daily. Only when she's not around will I then get e chance to have e kitchen to myself. hehe

Anyway, right after eatin hubby continued sliping & lil' boi continued playin his game. Cekik darah betol nie 2 beranak. haha. Since I was in e 'hardworkin mood' that day, I decided to cleaned my room which I took almost 2 hrs. When everytin was done, had my bath agn afterwhich got myself & lil' boi ready to go out. I had my trainin that day thus I bring lil' boi along since hubby wanted to rest at home.

We went to united sq 1st since I was getting some gifts for my colleague before meeting Yaya at raffles & off to our trainin. Anyway guess wat? Those lovely gerls of mine made a advance bdae surprise for me! We were in e middle of trainin when syfa & e rest came in singin e bdae song. Of coz, I was paisey la! haha. Not only that, I even got my 1st bdae gift from them. How sweet is that? Love my widya babies!=)




On sat our day started early. We had planned to go to e zoo & since we'll b goin public, had to get ready early as well. We left e house at 11pluz, headed down to united sq agn to place an order for a gift & then off to amk before takin a bus from there to e zoo. In e bus it started rainin. However thank god upon reaching it was only drizzling & since we were oredi there, we went ahead in. Besides as per what hubby said, "asek gi zoo panas je, nie skali skale ujan ok la tu". -____-

We spent almost 3hrs walkin ard. Lil' boi keep askin abt e elephant ride however bcoz it was rainin, e ride wazen available. How sad. Nevetherless, there was an elephant show & at e end of it we get a chance to feed e elephants thus we let lil' boi did e feeding. He was so excited & keep wanting more. How cute.

By 5pm we decided to call it a day & headed home to spent e nyt awae since we're reali tired from all e walkin.




On sundae it was another early day for us. Woke up ard 10am & I then left lil' boi with hubby at home while I went to e market to buy e ingredients for hubby since he wanted to cook his very own mee hongkong. Back home I did e laundry while hubby did e cooking & by 1pluz, we got ready to head down to snow city!

It was a virgin trip for e 3 of us. I knew it'll be cold in there but seriously aint expectin it to be THAT cold. I almost freeze inside. haha. We paid for an hr session however after 45mins we surrendered coz we were too cold and besides, lil' boi were shiverin by then. His nose even turned red, so cute I tel u! haha

We took a bus to united sq (yes, agn!) to collect e gift which I ordered e day before & cabbed home after that, where we reached ard 6pm. By 7pluz e family reached home from their trip & thruout e nyt lil' boi was bz playin ard with yuyun. hehe




So.. that was how I spent my long weekend. This weekend gona b another long one for us & I'll b spending e weekend at SK since my sister & family are goin to KL and my mum asked me to accompany her there. Oh, will b bringin lil' boi to watch Chipmunks2 as well! Cant wait.

Last but not least, know what day it is tomoro? *keneng naek2*

Thursday, December 17, 2009 11:42 PM


Before anyone gets e wrong idea, let me just clarify that e pic above was taken durin my company's xmas party last week, theme was 70's. Well u dont possibly think I'll wear such outfit on my normal outin to town ryt. LOL!

Well anywae, first & foremost wana sae a big thank u to fyra for changing this layout for me. I guess if not for her my blog gona have e same layout for e next 1-2 yrs. HAHA! From e sweet innocent colours of pink & white I decided to choose red & black instead this time round. N in case u haven realize, its my fav colours! hehh

So...things are pretty much e same. Work & home daily. What's new. Borin I noe. Oh btw, just so u noe that my obsession for Twilight is gettin from bad to worst. No kidding. Ive been watchin New Moon online almost daily & not forgettin, Ive just finished readin e Eclipse book which my colleague borrowed me earlier this week. And and and...earlier tonyt I actually went all e wae to town just to buy Breakin Dawn. CAN SOMEBODY STOP ME PLS?! Well not that it'll help though. LOL!

I'll be on leave tomoro. Well initially am supposed to go to KL with e rest of e family however last min me & hubby decided to back out since hubby gotta work & besides, there is no wae Im goin if he's not. So yeah, will b spendin quality time just e 3 of us over e long weekend. =)

Noting much to update. Lets just wait til Monday then I shall update on my interestin weekend (which I hope it'll b!). For now, happy weekend all!

Monday, December 14, 2009 12:49 PM


Last sat was e engagement of my bestie, Yaya. She had been reali nervous since e week before. Furthermore with her frens like me who keep disturbin her daily sure aint helping much. hehe. But well, we cant help it too u noe. Its just funny seeing how tension she will get each day. =P

Seeing her embark on this new journey is happiness to me as much as it is for her. Im reali glad that she has finally found her Mr Right & Im pretty much sure, he is the one for her. Insyallah. =)

Since hubby was werkin e mrn shift that day, I went ahead first with e Widya babies. We cabbed from CCK as it was 2pm by then & e guy's side were otw thus we didnt wana miss e 'sarong cincin' moment.

The guy's side arrived 15mins after us so ya, managed to watch e whole moment which made me teared abit when I saw Yaya cryin. Hehh. Very touchich moment indeed. E widya clan left ard 4pm & by then Yana arrived thus we spent e rest of e afternoon keeping yaya company while I wait for hubby to come fetch me & lil' boi.

He finally arrived ard 6pm & we stayed til 7pm before mekin a move. Sent yana til SK since we were goin my sis house. Left lil' boi there afterwhich me & hubby headed down to Tampines to watch New Moon. Can I give it 10stars? Gosh I love, love, love e show! Ive become so obsessed with it or in fact, with Edward. HAHA! Believe it or not, I watched e movie agn online yest nyt til 230am. N I have a feeling, Im gona watch it agn tonyt as well. =P

Oh well, countin down to knock off tym which will be in....5hrs tym. Grrr. Gona have a long weekend this week. Daa!


Friday, December 11, 2009 11:29 AM


Lil' boi had a fall wed nyt that resulted in a cut on his forehead. Yes ppl, AGAIN! This time round, it happened ryt in front of my eyes. Me, him & fyra were at town walkin ard far east when that boi started runnin. Ya u noe him. Walkin is never in his dictionary so runnin it was. Soon he fell & because e flooring was slippery, he actuali slided abit & hit e edge of a table at 1 of e shop.

When I ran to him I tot it was just a fall with a bump on e head but then when I sat him up, guess wat? I SAW HIS SKIN SPLIT APART! Yes, no kidding. It happened ryt in front of my eyes. Wat I did then? I quickly took a tissue & pressed his skin back together. I was terrified, I mean, this thing happening in e middle of a shopping centre? Madness.

Lucky Fyra was ard with me else I think I wud just sit there cryin not knowing what to do. She helped me called hubby to informed him before we quickly rushed to KKH. I was hoping they would glue it this tym round since e cut wasnt long like e previous cut however because it was quite deep, stitches it was again. This tym round, it was just 3 stitches.

I was just lucky that it wasnt at e same spot. Still, at e forehead agn. Haizz. I was damn stress that nyt, kept cryin. I was feeling super2 guilty, esp since it happened ryt in front of me. I kept blaming myself but then hubby was super sweet. He kept tellin me its not my fault, knowing how hyper our precious is. Sometimes no matter how careful we are still tings happen. We just do wat we can, hopefully this tym round, lil' boi wil learn his lesson. Im just glad everythin's fine.

Monday, December 7, 2009 12:14 PM


My weekend was well spent, as usual with my loved ones. On sat had a BBQ over at pasir ris park with my family. Plan was made with e BIL last mth, basically for family bonding. Besides we never had much of family outin before thus this was a good one. Unfortunately my bro had to werk on that dae thus he wasnt ard to join in e fun. Nvm, Im sure there's always another time. =)

So anywae, e weather wasnt reali on our side on dat dae. It was mainly playin hide & seek, 1 min it was rainin & e other min it was realiii hot. Well we arrived at 5pm & by then e weather started to look gloomy. True enuf, within an hr it started to rain. By then we just managed to set up e fire for the BBQ.

Lucky for us it wasnt rainin that heavy. We managed to cover up e place with e canvas that we brought along. Lucky for us also, e rain stopped after an hr or so. Anyway, met up wif Fyra for a while since he was at pasir ris. Been a few mths since we last met, nice to see her agn. =)

E nyt ended for us by 11pm. Sent my parents & e kids home before home sweet home for us by 12am.




On sun it started off quite lazy for us. We spent half of e dae mainly watchin TV & lazing ard. It was only ard 3pluz that we started to get ready to head down to Novena & Town. We decided to went public since hubby hate goin to town by car on a sundae. Well Im sure all will noe how bad e traffic can get ya.

So aniwae, we brought lil' boi to watched Barney show at Novena as well as Hi-5 show at Taka since we were there buyin tings. Though we managed to watched from far stil that was enuf to make lil' boi smile & dance along to e songs. Should had been there earlier so that we could get a seat at e front. But its ok, im just glad he had fun.




Basically that was how we spent our weekend. Back to werk todae, was excited to put on my new uniform. Da mcm 1st dae of werk pulak. hahaha. Well3, I cant wait for e weekend. Someone's getting engagedddddddddddddddddd. =))

Friday, December 4, 2009 11:44 PM
By, I love u so very much u noe?

Ok that's very random. haha. But its true of coz. Im just lovin him more & more each dae can? Its just e tings he do, e tings he sae dat can make me tingle. Ok2 shall not get mushy in case u all starts vomitting. =P

Aniwae, just feel like updating thus gona update abt my last week long weekend events. Hmm let see.. Fridae was as u all knew, Hari Raya Haji. Had made plans wif hubby's side of e family to balek kampong @ M'sia. I was very excited then since it was my 1st time visiting kampong u see. Woke up @ 5pluz to get ready & by 630am we were all set to go. However guess wat, upon reachin checkpoint I realized my passport had expired. Yes, EXPIRED! Of coz, were stopped & brought to their office & unfortunately for me, they said I cuden enter. I was so sad I told u. Since I cuden enter, hubby & lil' boi left with me as well while e rest went ahead. Pathetic, I noe.

Lucky we had a back-up plan, and that was to celebrate with my side of e family instead. Every yr on HRH we'll always spent it at my grandma's place so that's exactly ware we went. =)




Whereas on sat was e Widyasari outin! Was looking forward to it since I knew those gerls wud always made my dae, which they did of coz. Though not all turned up still we had so much fun. N oh, thnx to Syfa our leader for e treat at Seoul Garden. I tink we spent almost 2hrs there I guess? haha. Madness. Tot of goin for a game of bowling after that but since it was packed we ditched e plan & called it a nyt instead. Love them gerls!




On sun was my BIL's birthday chalet. I was so0o0o looking forward to that dae however that mrn I caught e flu bug & Im sure everyone knows how bithcy a flu can get thus that dae my mood was kinda down. Nevertheless, we had our share of fun & family bondin of coz. Most importantly, my BIL enjoyed himself. =)




Come monday my flu got realiiii worst, it brought along it's fren as well, FEVER! I turned up for werk stil that mrn however I just cuden take it after a while thus took half day MC. Since hubby was on leave, he fetched me & we went off to my family clinic ware I was given 1.5days MC. Back hm no delay strait awae went to slip while hubby helped to look after lil' boi.

My flu & fever is gone but nw Im havin a bad cough & have alottt of phlems in me. haha disgustin I noe. My voice sungguh rock. Earlier todae had a company event & oh, Ive got my uniforms. YAY! Now I dun have to crack my head on wat to wear every mrn. I so0o0 cant wait for Monday! =P


Wednesday, December 2, 2009 11:36 AM
HEPPY 25th BIRTHDAY HUBBY!

Today marks e day hubby turns 25. Eeee da tua. hehe. Believe it or not, since early of this year I've made plans for his bdae todae, surprise plan that is. However as usual, plans will surely change thus e initial plan which I initially made didnt work out thus I made plan B. =)

Plan B was made with my brother & his gf, Dee. I wanted to keep it simple yet memorable thus I decided on Marina Barrage. Since e surprise falls on a Tuesday nyt I was certain it wun b crowded. Instead of buyin cakes I decided to order cupcakes instead. Choose Lydia Ovens after seeing her examples & I must say it's reali nice therefore place an order a mth ago.

When yesterday came I was reali excited & nervous. I've always plan surprises for ppl but this tym round it's just diff. After hubby came back from werk he strait awae went to slip as he wazen feelin well. I let him rest since I didnt want him to sleep early either. Keep msg-ing my bro asking how's tings going along & even told him Im worried e plan might cock-up. However he assured me everytin wil go as planned & that made me calmed down abit. =)

My bro helped to collect e cupcakes at 9pm & headed down to Marina Barrage to decorate e place. At 11pm I told hubby to get ready & he actuali laughed at me thinking I was joking. However after buggin him for a few mins he look at me in a weird way & went to get ready. By 1130pm we were all ready & since my bro was oredi otw I decided to bring him downstairs since he keep askin lotsa qns. haha.

E moment we step out of e house I blindfolded him & brought him downstairs. My bro arrived ard 1150pm & I quickly put on earpiece with blasting music for him. Got into e car, my bro drove (dangerously!) back to marina within 10 mins. In e car he was super becok I tell u, keep complainin. haha. Upon reachin quickly walked to e spot ware Dee was busy lighting up e candles. I must sae both herself & my bro did a good job on decoratin e place!

After everytin was light up, I took off his blindfold & walaaa! haha. Should had taken a video of his shocked face, which made me heppy seeing how heppy he was. So ya, that was e surprise made for him. N oh, he sure was very elated receiving his bdae gift, a HP Mini Laptop from his beloved wife. =)




ps: more pics in FB!