The Lady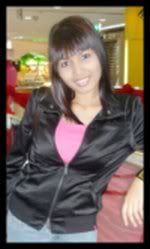 ♥Zura is the name♥
♥22-Dec-1987♥
♥A Wife & A Mummy♥


Her Love Ones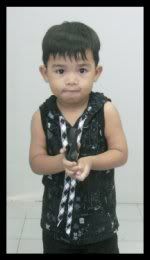 ♥Muhd Aniq Nufael♥
♥Born on 23/06/06♥
♥Son whom she loves dearly♥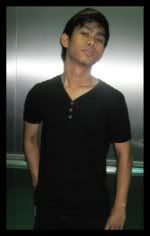 ♥Muhd Adam Firdaus♥
♥Blissfully married on 15/09/05♥
♥Hubby whom she is devoted to♥


Speak, don't bark.
Her Daily Reads
Friday, October 30, 2009 5:21 PM


As mentioned in my previous post, yest went to KKH for lil' boi to open his stitches. He was very calm thruout the whole procees which took only 10mins. Since he was sitted on top of me I could see clearly how e nurse open e stitches, which gave me goosebumps. hehe. But ya, kudos to lil' boi for bein strong & finally no more stitches! =)

Our plan to bring him to e zoo after his appt had to be cancelled coz it started rainin. What a pity. With no plan in mind we ended up at sentosa instead. Was hoping e rain would stop so that we can take e luge ride but nahh, e rain was on & off so ditched e idea. We simply walked around sentosa aimlessly before goin off. haha

Since kak maria just gave birth to her 2nd child we decided to head down to KKH agn to pay her a visit. I hate e rules now, strictly 2 person only allowed to visit each tym. So yeah, had to take turns with abg pupul & kak marina. It's a pity we didnt get to see e babygerl as she was still in e warmer. But its ok, will sure visit her agn one day. Congratz agn to kak maria & abg nani!

The weekend is finally here but I see myself stayin home. haha. aniwae e weather seems to be gloomy this few days & I realli hate goin out while rainin. SO...we shall see how. Let's just hope Mr Sun decided to visit us on e weekend. Til my next update, have a good weekend ppl!


Wednesday, October 28, 2009 12:17 PM


Alhamdulilah, Lil' boi is recoverin well. He's back to his usual self, hyper active! No doubt, ive been worryin so much for him eversince e incident. His activeness simply scares me. He will run here & der, jump up & down like as if he doesnt have any wound on him! Ive been quite paranoid, following him everyware he goes, always lockin e kitchen door. But a good ting is that, he has learnt his lesson & dare not enter e toilet alone anymore. Me & hubby will be on leave tomoro to bring him to KKH for his appt to open his stitches. I hope it wun be painful for him. Still even if it is, im sure he's strong enuf to overcome it. Afterall, he has proven to us how strong he is thruout this whole incident, sumtin which helps to ease our minds abit. As a reward, we will b bringin him to e zoo after his appt as he's been talkin abt goin to e zoo every now & then. =)

Aniwae, last sat was my beloved Mum's 60th Birthday. Weeks before I had made plan with my brother & sister on ware to bring her for dinner. We finally decided on Rasa Rasa @ Bedok Reservoir. It was realli nice to have all of us gatherin together for her bdae, though we r stil kinda sad my 2nd sis were not not around else it wud have been perfect. =(

Mit up @ 8pm and I must sae we reali had quite a feast. sungguh puas ati! after eatin we suprised Mum with a bdae cake as well as a gift which all 3 of us got for her, a Bonia purse. Am glad that she loves it. Im sure that was her best bdae celebration. =))

As u all noe im always e planner (ehem2) therefore i suggested for us to go for bowlin after dinner. We went to OCC for bowlin till 1am. I tink that was e 1st tym my dad stay out so late. hehe. well u c, my dad dun usually like to go home late whenever we go out but yala, isteri nye bdae die kasi chance la i guess.. hehe

All in all, it was a great outin altogether. Looking forward for more of such events! Hopefully in future my 2nd sis wud be ard to join us. Insyallah.




Last mondae yaya & nadea came over our crib to visit lil' boi. I tink they were expectin to see my son sittin down quitely watchin TV but instead they were surprised to see him runnin ard. told u guys nie anak 1 pelek siket! haha. They stayed abt an hr & later wanted to go Mac for dinner. Since me & hubby had notin on we tagged along & decided to go to Mac @ Tanglin instead. Chilled & crapped till 12pluz before makin a move. Sent yaya home 1st before sendin nadea. Wen we got home it almost 2am, knock out!

I know that was 1 long post there. haha. well enjoy e pixies while i go MIA! =P


Saturday, October 24, 2009 2:33 PM



Sometin unfortunate happened to lil' boi last nyt. He was bathin ard 1130pm & while I was goin to get his towel, I heard a loud thud. I quickly rushed to e toilet & guess wat I saw? Lil' boi whole face covered with blood! My scream made everyone rushed in. Hubby quickly carried lil' boi & a good ting FIL wazen werkin thus he helped to drive us to KKH.

Thruout e journey my heart was beatin so fast. Seriously, I have never seen so much blood before. And to tink my 1st tym seeing it has to be my son injured. What was reali heartbreakin was when I cried, lil' boi looked at me & asked me not to cry. Tell me wat an angle he is. Haizz

Thank god upon reachin we didnt have to wait & e nurse attended to him immediately. Lil' boi had stop cryin by then. She cleaned up his wound abit & we were told to wait to see e doc. Waited less than 5mins & e doc examine his wounds. Now this is e scary but true part. The doc was pressin his wound since e scar was kinda big & we could already look thru his tissue inside but lil' boi showed no emotion at all. I could already feel e jitters looking at e doc pressing into his tissue yet he remained calmed. Aniq2.

E doc said he will need stitches & he was given sum kind of gel to numb his wounds. We were told to wait for 30mins for e numbness to take effect. While waiting he was already in his usual self, laffin & jokin with us. Am glad to see him that wae despite e whole incident. Later at 1245am we were called in to e room for his stitches. Of coz, he was cryin thruout but I beliv not coz of pain instead, coz he was uncomfortable since he was being wrapped up & e nurses hold on to his head thruout. E doc stitched up his tissue 1st before stitching up his skin. They finally managed to stitch up his wound in 45mins with a total of 15 stitches. *gulp*

Took his medication & all and by 130am, we were on our wae back home. Am realli worried for him, have to reali keep a close watch over him from now on. And lil' boi, pls2 be more careful in future. I noe u r 1 hyper boi but pls dun make mama & papa worry like this agn. We love u too much my boi.


Friday, October 23, 2009 11:52 AM
HEPPY 40months BABYBOI!

Every month on this date I'll owaes post an entry for u, talkin about ur development monthly. However for todae, I won't be goin into that. Instead, I wana post an entry about what I feel. Hmm I guess i'll get emotional along e wae. Here goes...

Well babyboi, 1st & foremost I wana sae, I'm sorry. Sorry for not being a good mummy to u all this while. I gotta admit, I have a very bad temper, sumtin which I myself am not sure ware it came from. I never used to be this hot-tempered before. It just got into me & sadly, its gettin worst. I tend to flare up at e slightest ting, esp when u get realli notty. No doubt, I scold u alot & sumtimes, my hand just acts faster then my mouth.

There are times ware I'll cry myself to slip coz I feel I've done u wrong. It breaks my heart even more when u say sorry for the times I scolded u but e fact is, its my fault coz I wazen able to control my anger. Each & every tym I tell myself to be more patient but still, I'll fail.

Nevertheless, I promise u that this won't continue. U r gettin older every month, every yr. I don't want u to grow up tinkin I don't love u & lose ur respect towards me. I've seen such cases happening. All Im asking is for a chance for me to change. I promise I will, definitely will.

With that, just wana sae.....

I Love u Aniq Nufael!

Wednesday, October 21, 2009 10:33 AM



Last sun I had my 2nd performance with e Widya babies at Yuhua CC Perjumpaan Hari Raya show. We met up at 2pm for practices & also to get ready. It was syfa's bdae thus we had planned to do a mini-surprise for her. Went from plan A till plan C before we finally succeed, thnx to syqin's BF. hehe. The look on her face was priceless and yes, she teared, esp while readin e bdae card. hehh

Since yaya's bdae was on e 20th, we planned for a suprise for her as well. Now this part very funny indeed. we gathered ard to so-called take a pic & this yaya very e semangat oredi pose here pose there only to have us singin e bdae song for her. member so malu. hehe.

Aniwae, our show was at 8pluz & god noes how nervous i was, even though it's my 2nd show. but hey, we pull it off quite well i must say! hehe. Kudos to all & thnx to those who supported us thruout. =)

As usual, i'll leave u guys with some pixies. E rest are in FB. Enjoyzzzzz!


Tuesday, October 20, 2009 12:36 AM
HEPPY 21st BIRTHDAE BESTIE!

Welcome to e world of freedom babey. hehe. And so u have grown a yr older. Im pretty much sure ur life's gona get better from now on. What's not, even now ur life has been great, right? =)

Im reali glad that ur frenship is stil standing strong even though we used to separate before. I didnt realized wat a good fren u r til e moment our frenship started to get closer. U were there not only durin my happy moments but also durin my sorrows as well. Im able to confide in u abt everytin & u had always been a great listener. Thank u for that.

Im prayin for ur life to be bless with endless love & success. Lookin forward to many more yrs of frenship with u. ILY babe!

Thursday, October 15, 2009 11:19 PM
*waving at SOMEONE*

Harlo there, welcome to my blog! haha. ape nie, dtg blog org tk beri salam tk ape tibe2 hate tag plak. tk baek tauuu. tapi tkpe, since u da susa2 hate tag i, skrg nie i nye turn la k balas. alaaa, i nie pon bkn ape. i tgh borin lagipon. n since u nk jadi topic i for todae, y not?

*smirks*

Hmm let's see.. tk sangke la kan kau nie pandai buat lawak. aku & laki aku bace tag kau kekek2 noh. aniwae, no wonder la kau bobal psl little india. rupe nye kau asal nye dari sane eh, patot la bobal belet. =)

Kau ckp laki aku selekeh, pastu ckp anytym die leh sangkot kt kau. kire in other words kau nk ckp kau ni pon selekeh la eh? hehe. ala tkya blg pon aku tau. but wait, laki aku nk sangkot ngan kau? gini ah babe, gamba laki aku pon kau da nmpk kan. kite buat bet ah. klau kau leh buat die sangkot kat kau, aku cium la seh kaki kau. LOL!

Aku btol2 kesian ngan org mcm kau. brani blakang computer, bobal mcm paham. haizz. sesungguh nye kau buang mase aku tau layan kau. cume, mcm best gitu la kan. but reali, this is not my game. e next tym u tag, aku takan layan. aku tgl tpy, keje kt raffles. senang2, dtg la visit aku k? i'll be waiting..... =)


Wednesday, October 14, 2009 4:44 PM



I have 2 more hours to go before i kncok off so i tot i'll do a quick update to kill time. Afterall, i noe i haven been updating much on my life nowadays. I'll try to keep this simple & sweet so that u guys won't get bored aitt. Gosh, I feel like i've lost my ability to blog. LOL!

Lemme see.. Hmm let's start off with werk. Alhamdulilah, werk is great! I have great bunch of colleagues & great werkin environment. I noe it might be too early for me to say coz we won't know what e future brings us but well, up till this moment, there's noting negative for me to point out so yeah, hope this last!

My lil' boi.. Let me tell u something funny which just happened to him 2 nyts ago. He actualli fell off his bed at 430am! I was reali shocked la ok, I heard a loud 'boom' & e next ting i knew, he was on e floor. Gosh, thank god nothing happened & he managed to get back to slip after drinking his milk. Well that's my boi for u, clumsy! haha. He's stil e same hyperactive boi. Never say die, energy never runs out! LOL!

Me & hubby..same ol' us. still quarrel every other day over silly2 tings. haha. but i must sae, he's gettin more & more swit towards me. speaking of him, i sumhw canot bliv he's turning 25 this yr! haha. ok this is so random i noe but hey, by next yr he's considered being in his late 20s' la ok. so old! hahahaha!

Here comes e moment ware my mind will just get hanged & ive nothing more to blog abt. told u im losing my ability to blog!! grrrr. til my next update then. take care all!

Monday, October 12, 2009 11:26 AM



Yest went for our last raya outin with my Widyasari gerls. Initial plan was to mit up at Syfa's crib before 12pm but as usual, alot of star karat for e day. hehe. a few cuden make it last min but still we went ahead with e plan as usual.

Left her crib at 2pm, went to a total of 5 houses only thus we ended quite early. we were done by 9pm, 1st time ok go jalan raye ended so early. hehe. but a good ting also since everyone's werkin e next day.

Though there were a few hiccups here & there still bottomline is, we had fun. we shall do this agn next yr, Insyallah. =)

As usual, less words & more pixies from me. enjoyzzzz!


Monday, October 5, 2009 1:19 PM



Once again, e lazy bug has caught me. im just so plain lazy to update nowadays, eventhough im online almost 24/7! haha. oh well, cant deny im much more hooked on FB nowadays. tu la, dulu mcm paham ckp FB borin. skrg amek kau zura! =P

Aniwae, nothing much interestin goin on in my life. same ol' ting everydae, work & sleep. kwang3. last saturdae we actuali stayed home though hubby wazen werkin! wezted ryt.. but well, it was rainin almost thruout e dae thus a good ting we stayed in. me & lil' boi spent e afternoon sliping. syiioookk noh!

On sundae our dae started as early as 10am. went out with my parents accompanied them go visitin to 3 houses. by 2pm fetched nana & son before sending my parents home & zoomed to yaya's crib. was supposed to mit up @ 1pm but tymin lari so ended up mitin @ 3pm instead. hehh

We managed to visit a total of 7 houses in just 8 hours. not bad eyy. last house was to yana who paitao us & sleep thruout e dae. haha. but we undastan of coz, member tk cukop tdo. next year full force k? *wink

Ok now, gona go 4 lunch. here are sum pixies, e rest in FB. dhaa!